In the evening, we arrived at Le Case in Macerata in Marche region. It's a hotel in a deep countryside.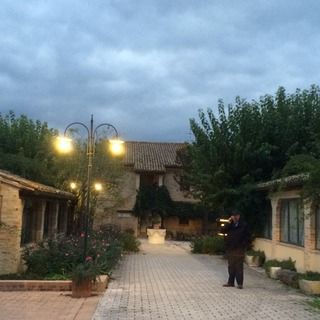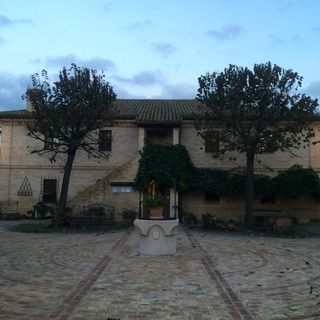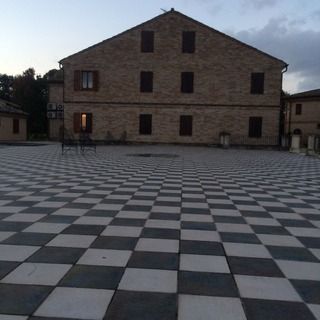 This is a beautiful property. We were going to stay here for 2 nights.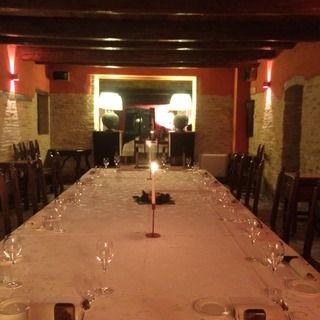 For dinner, we had a reservation at L'Enoteca, which is a Michelin 1-star restaurant and located in the property. We had a table in a beautiful private room.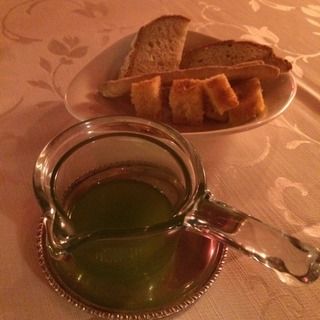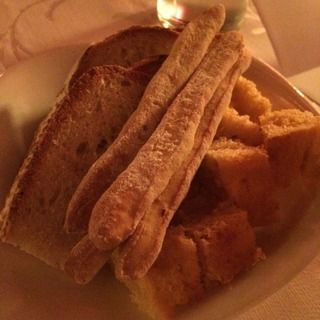 Homemade bread and freshly pressed house olive oil with a glass of spumante made a nice start.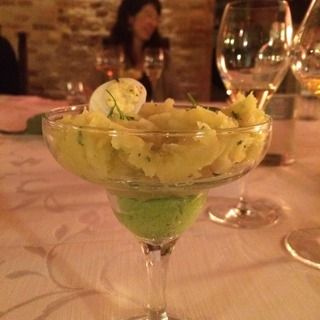 The restaurant grows a lot of different kinds of vegetables in their garden. I loved their first plate, which was a fennel and leek soup with different kinds of herbs, flowers, and vegetables. Mashed potato with green peas gelato was a unique dish.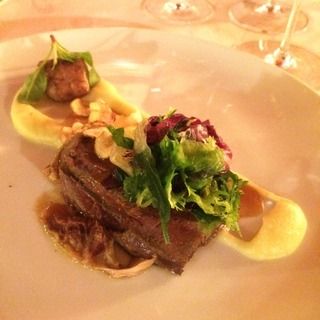 Tortello stuffed with casserole hen, was followed by beef shin with sun choke puree.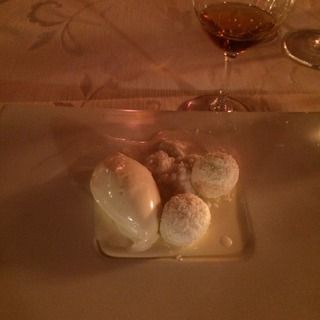 Yogurt panna cotta with mint pesto and coconut granita was really fresh and nice.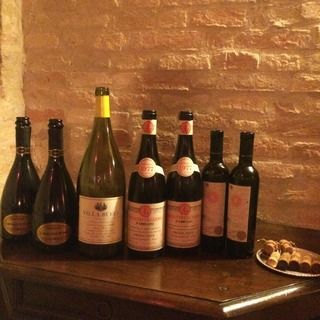 Their wine list is so huge. It was like a telephone book. Aldo from La Monacesca said their wine list is the best in Italy. We tasted...
2000 Ubardo Rosi, Riserva (metode classico, verdicchio)
1997 Villa Bucci, Verdicchio dei Castelli di Jesi, Riserva
1977 Emidio Pepe, Montepulciano d'Abruzzo
2003 Fattoria Coroncino, Verdicchio dei Castelli di Jesi, "Bambule" (passito)