Day 5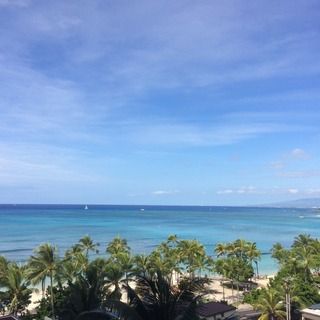 Gorgeous sunny morning. Even after such a feast the previous night. We woke up hungry in the morning. We drove to a nearby cafe restaurant called,
Caimana Farm Cafe
, for brunch.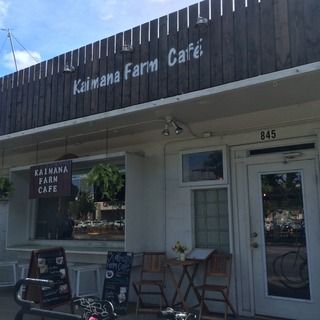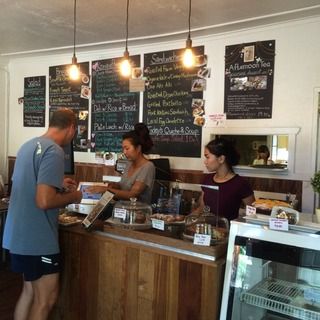 It's a really cute local place. Their focus is local farm-to-table dishes.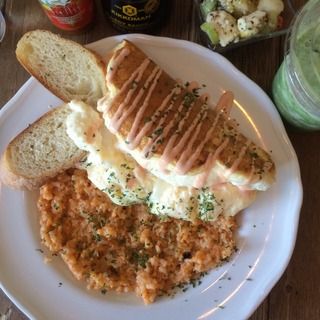 I had Kaimana power bento with kale smoothie. With shoyu pork (pork belly "kakuni"), I chose brown rice and 5 different kinds of salads. Jason had souffle omelet. Very satisfying.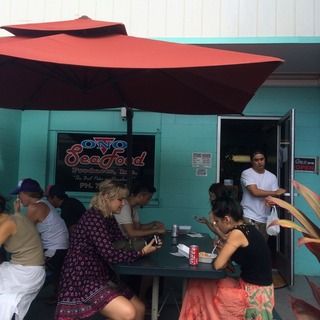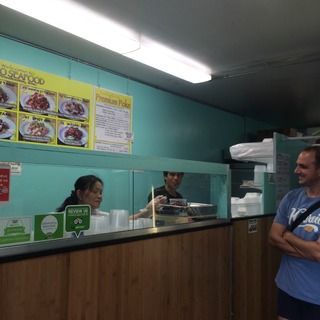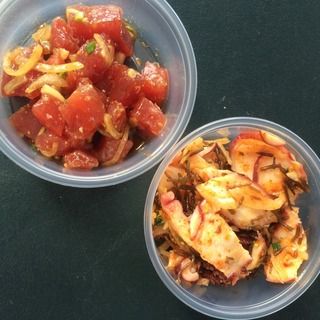 We spend our afternoon in Kailua Beach. After coming back to Honolulu, we were hungry again. So, we went to
Ono Seafood
for some poke! We always love their poke.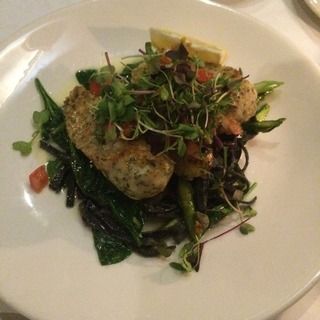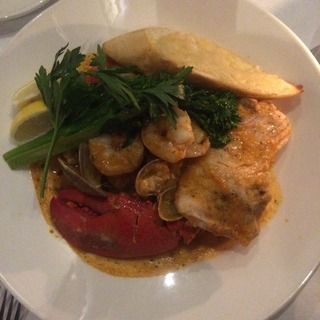 For dinner, we had a reservation at
d.k Steak House
. I was interested in this place, because they also focus on farm-to-table and support local farmers. We started with seafood. Seafood sausages with tagliatelle and vegetables. Then, we had chioppino, which was quite decadent. Both were really good.
30-day dry-aged 22-oz bone-in rib-eye! It was served with blue cheese butter on top. The meat was cooked perfectly to rare, and it was super rich in umami flavors. Wow, it was really wonderful. Asparagus Milanese was really good too.
I had such a wonderful birthday weekend with Jason in Hawaii. I had to go back to LA the next day, so I will miss him until my next visit in November.