Day 3
It was Friday. Jason left for work early in the morning. After the gym and a little work, I walked for lunch again.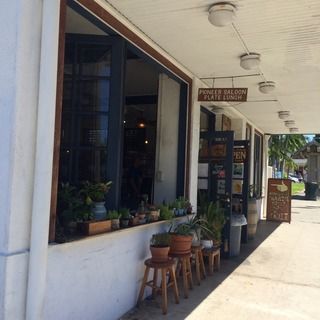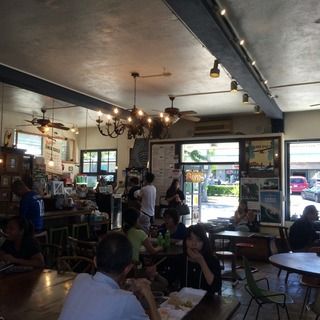 This time, I had lunch at this very popular Japanese plate lunch spot called,
Pioneer Saloon
. Luckily, I got there before the rush hour, so I didn't have to wait in line to order.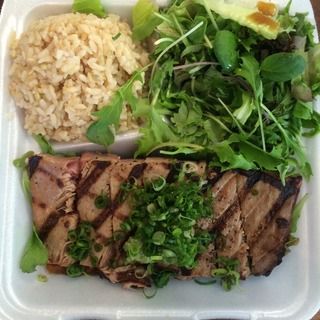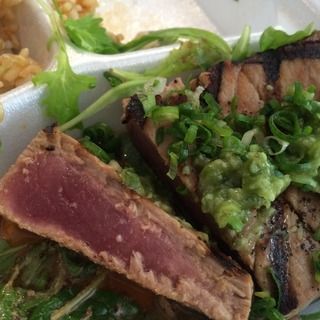 I had grilled ahi steak with wasabi and ponzu, served with brown rice and Nalo farm green salad. The ahi was so big and really tasty! It was cooked to rare perfectly. The wasabi was mounded with chopped scallion and looked like guacamole. So, it was a bit deceiving, as it looked as if I could eat a big bite of it. Then, I did, and I coughed so hard...lol. It was such a satisfying meal!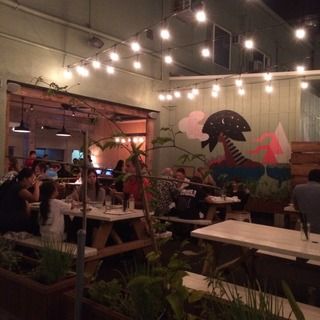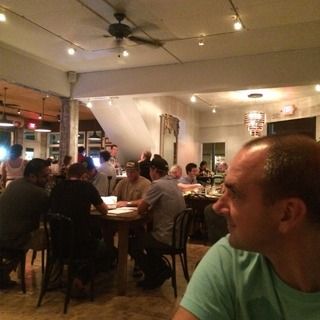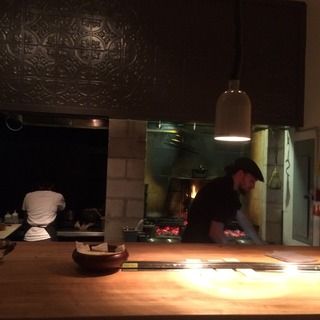 In the evening, Jason and I went to
Mud Hen Water
for dinner. It's another new restaurant in Kaimuki, and the place is run by the same owner/ chef as Town restaurant just across the street. The place was so lively and had a nice ambience. We got a table right by the grilling station, so I could see the grilling in action.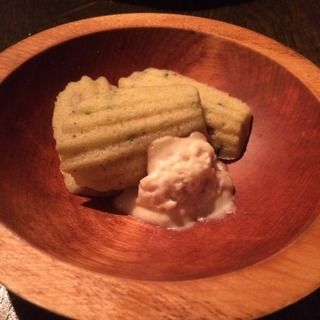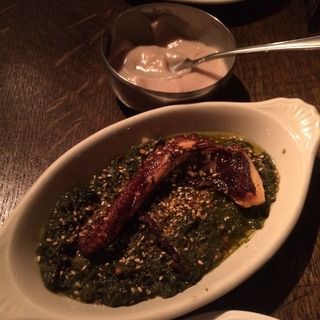 They serve modern Hawaiian dishes here. We started with up cheering madeleine with miso whipped lard. So unique and good. Beet salad was served with avocado, gorilla go, and smoked macadamia nuts. Grilled he'e was really tender octopus leg, served with inamuna dukkah, which is Egyptian style sauce made from nuts and spices. Really good.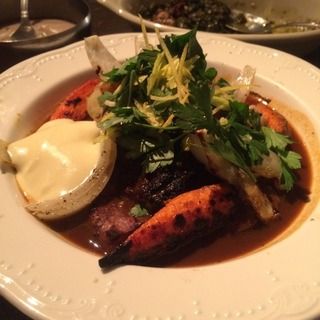 Grilled beef stew with local vegetables, and hand pounded poi. Very hearty and nice.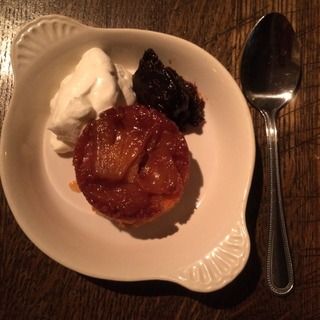 We were already so full, but we could manage to share a pineapple-polenta upside down cake.
Fun night!