For dinner on Saturday, Hiroto took me to Osteria Fernanda, where they serve modern Italian cuisine. The place was in a quiet residential neighborhood outside of central Rome.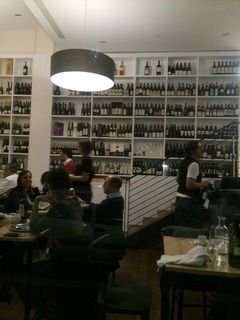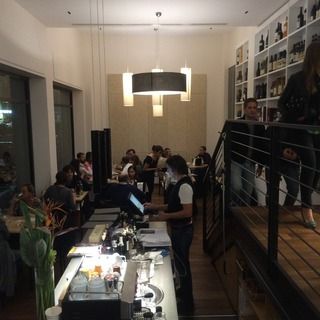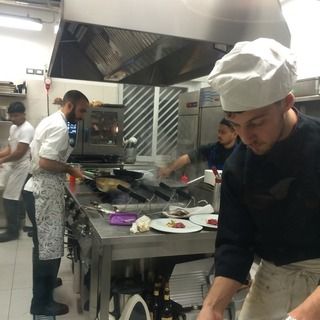 We took a table upstairs. I must say it was the best table, as we could see the entire dining space, as well as the kitchen right next to us through a glass wall! The head chef and his team were all very young people.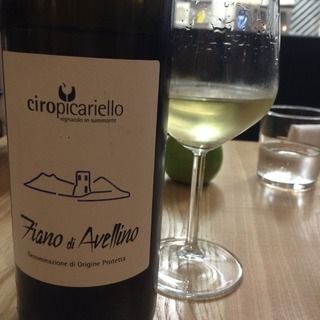 Very charming owner. We started with Fiano di Avellino.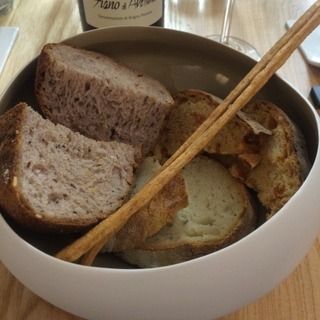 All the breads are homemade here, too. We requested one of their tasting menu.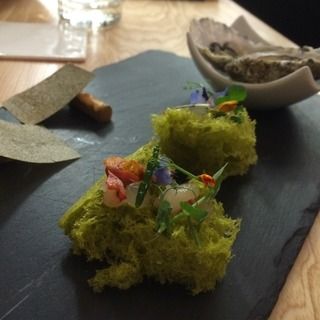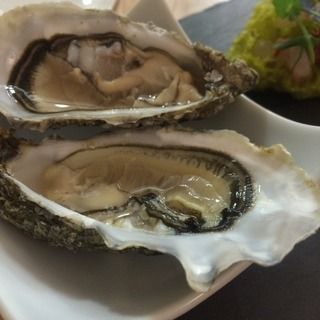 Antipasti. Super delicate herb (I forgot what it was!) sponge with raw prawns, etc., smoked eggplant sheets on top of foie-gras, stuffed with rice grains, and oysters from France. I was already extremely excited. So unique and so good.
Raw hand-sliced saltimbocca, foie-gras, sage, and cherry. Mare e monti salad...sea and woods grass with wild thistle cream.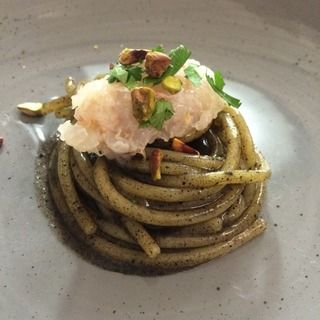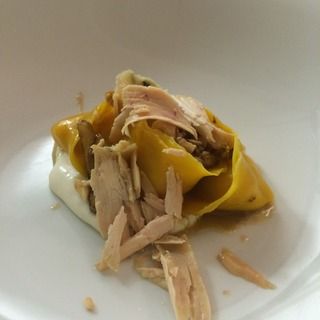 Spaghetti "Benedetto Cavalieri" with "burned and smoked" eggplant sauce, scampi tartare and pistachio. Such a crazy and great flavor combinations! "Cappelletto" (house-made pasta made with beer), parmesan sauce, foie gras, mushroom and hazel nuts.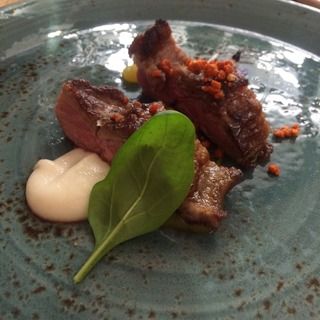 Pluma Iberica (special cut of Spanish Iberico pork), parsnip, passion fruit and ice n'duja (chili sausage).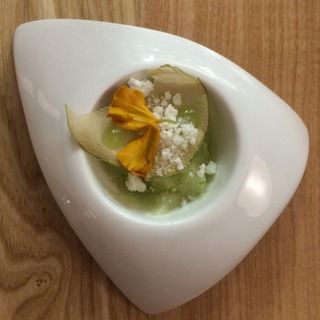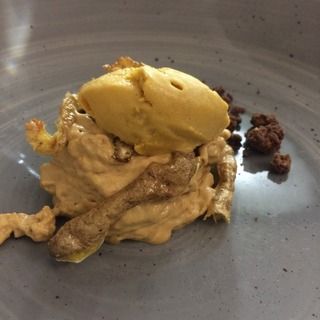 After the pre-dessert of sorbet, the main dessert was fermented black garlic mousse, red beer ice cream, and fried peels of tubers.
Unbelievable dinner! What I was most amazed about was the chef was not trying to just be just progressive, but all the unique flavor combinations and textures were really wonderful. Super talented young chef. I also loved the aprons the waiters were wearing. They were made out of the fabric from sofa!