After tasting 13 kinds of wine with a feast by Rabasco's mamma, I was so content and didn't want to move! We came back to our castle (hotel) later in the afternoon and I took a hard nap.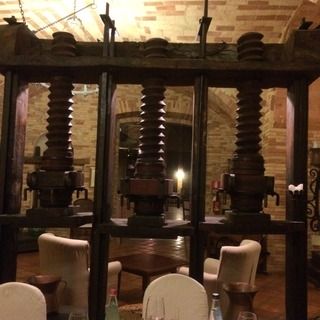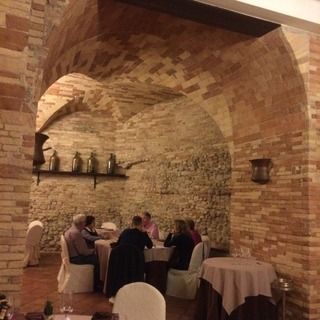 Then, I woke up and it was already dinner time.
Goat cheese, grilled vegetables, zucchini cream, topped with black truffles. Homemade paccheri pasta with eggplant cream. This large tube pasta was my favorite dish of the night.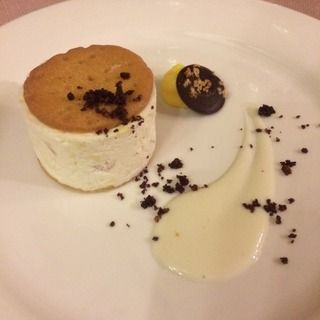 Beef tailgate with crispy potatoes and vegetables. Pear and ricotta cheese mousse.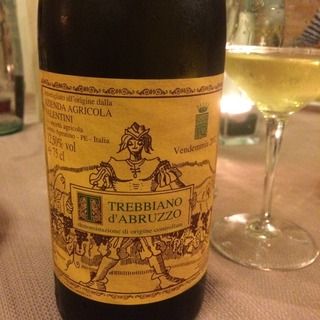 We enjoyed local wines, including 2012 Valentini Trebbiano d'Abruzzo. Rich and nice.