We check out the beautiful castle hotel and left for our first appointment.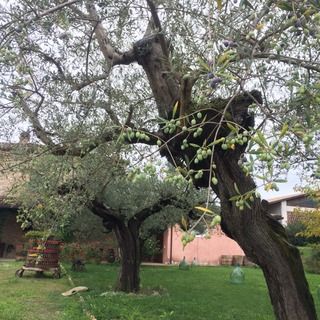 We visited
Torre dei Beati
in Loreto Aprutino. We met the owner/ winemaker, Faust, there.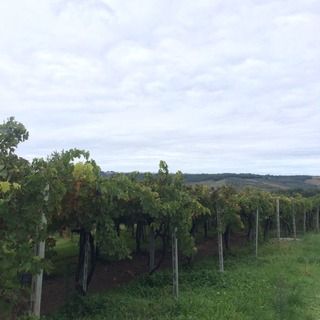 He first showed us his vineyards. Most of the vines were originally planted in the early 1970's by his wife, Adriana's father and the grapes used to be sold to other wineries. In 1999, they took over the vineyards and started the winery. They currently own about 20 ha vineyards, planted with Montepulciano, Pecorino, etc. Many of the vines are trained in traditional tendone system there. All the grapes are organically grown.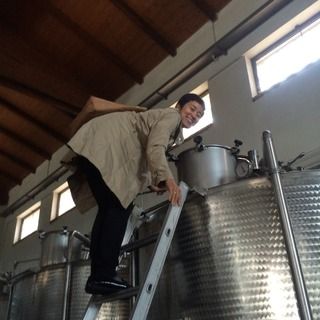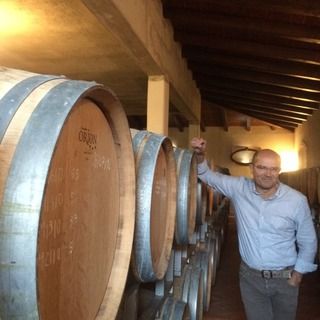 Faust gave us a tour inside of the cantina, too. All the reds are aged in barrique and other oak barrels.
Tasting time. With the wine, he gave us a tasting of his freshly pressed olive oil from a few days ago. So rich.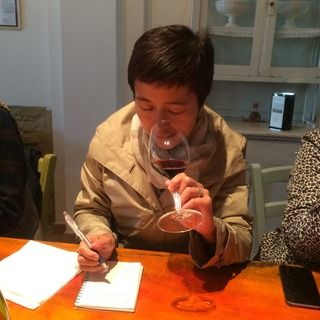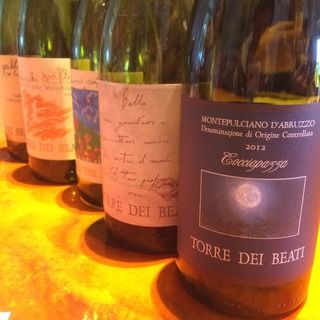 Wines we tasted are...
2013 Trebbiano d'Abruzzo (high density planting...about 5,300 vines/ ha)
2014 Pecorino (Abruzzo DOC)
2013 Pecorino "Bianchi Grilli" (Abruzzo DOC)...Fermented and aged in barrique.
2014 Ceraiolo d'Abruzzo
2012 Montepulciano d'Abruzzo
2012 Montepulciano d'Abruzzo, "Mazzamurello"...top cuvee
Very good tasting.