In the afternoon, we drove the inland of Marche.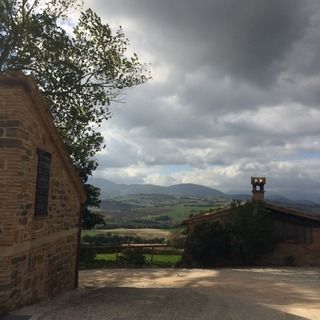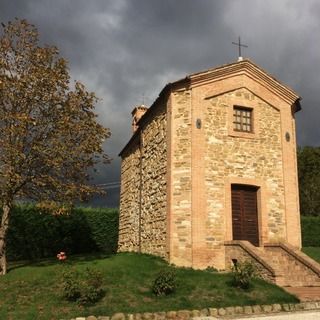 We visited La Monacesca in Matelica, which is situated about 60 km from the Adriatic Sea and the altitude is about 500 m. They are the leading producer of DOCG Verdicchio di Matelica. The cantina is in a historic site with an old church, originally built in 900s.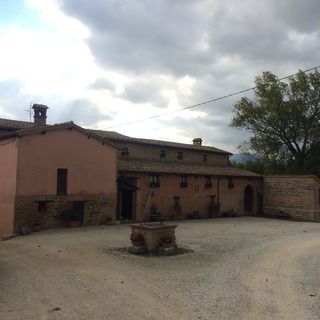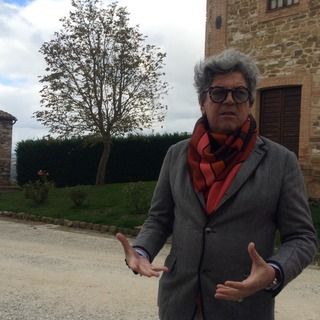 Aldo, the owner of La Monacesca is such a stylish gentleman. He welcomed us to give us a tour and tasting.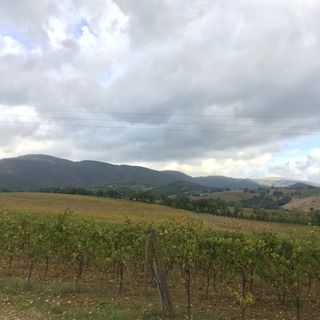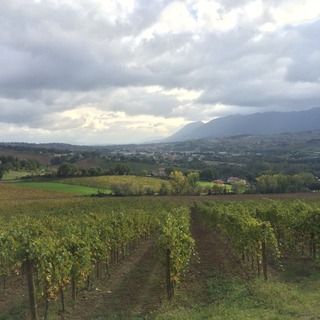 He showed us his vineyards. It's a cold climate zone and it snows in the wintertime. They have about 27 ha of vineyards and some are more than 35 years old. They grow Verdicchio, Merlot, and Chardonnay.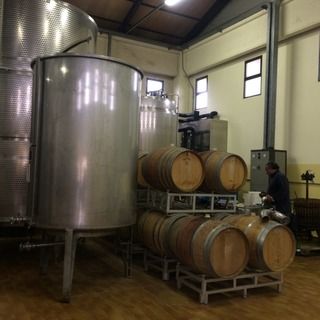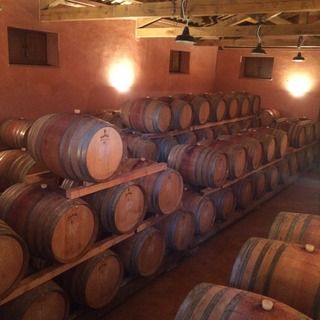 For white wine, only stainless steel tanks are used. For red, barriques are used for aging.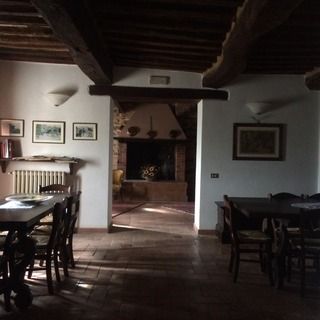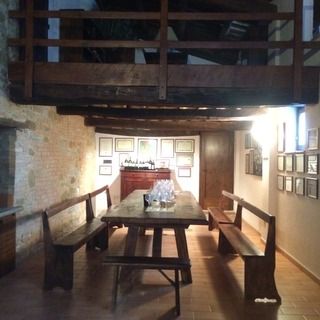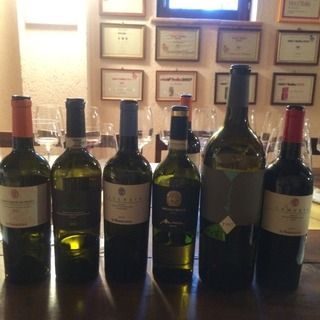 In the beautiful guest house, we had a tasting. It was such a great learning experience about how wines can express so much of the terroir. Also, by tasting different vintages of Verdicchio, I was so impressed by how this grape can age so gracefully for a long time. Really beautiful wines.
Here are what we tasted...
2013 Verdicchio di Matelica
2012 Verdicchio di Matelica Reserva "Mirum"
2012 Chardonnay "Ecclesia"
2o13 Verdicchio di Matelica Reserva "Mirum"
1997 Verdicchio di Matelica Reserva "Mirum"
2011 Camerte (70/30 Sangiovese/ Merlot)