In the evening, I met with one of the companions from my wine group from Tokyo. She arrived a little earlier than the rest of the group, who were supposed to arrive later at night.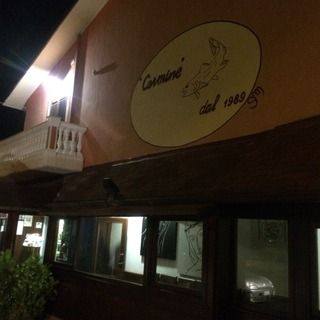 We had a reservation at a local seafood restaurant, Carmine, which is a short drive from where we were staying. We learned that the restaurant has been a popular place among locals since 1989.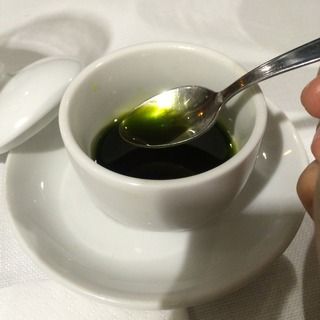 While I was fully aware that Italian people typically start dinner later, I made a reservation at 7.30 pm which was the dinner opening time of the place. When we got there, a waiter apologized and said the dining room is not ready yet. So, he asked us to wait in a small waiting room. Then, to our surprise, he came back with a rolling table with aperitivo. We felt like having a meal in a dining train! He also mentioned that the olive oil was pressed only 2 days ago...wow, it was the greenest olive oil I've seen and it was so tasty.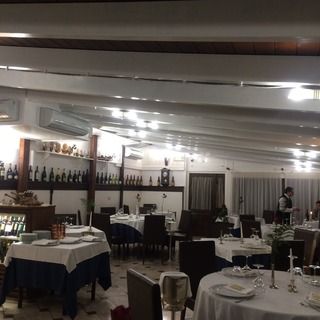 After a short while, we were escorted to the main dining room. We ordered a bottle of Trebbiano d'Abruzzo, which was made particularly in the neighborhood and our waiter's recommendation.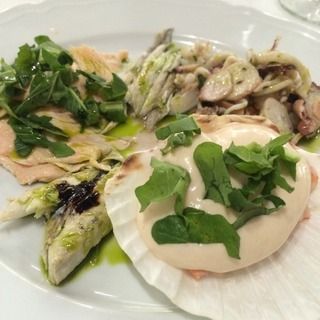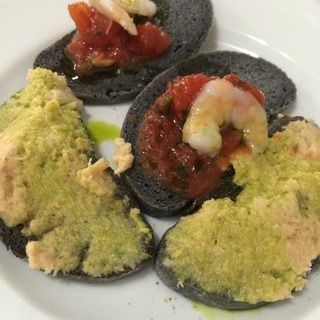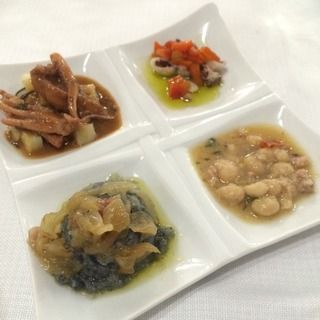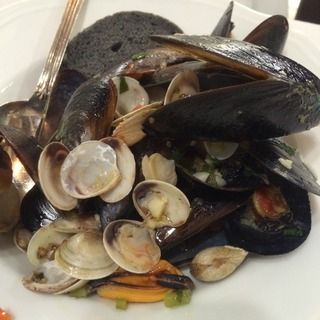 Their menu is really nothing but seafood! I'm not even exaggerating. As a seafood lover, it was like my paradise. Our very kind waiter said all the seafood come from just about 25 km from the restaurant, all from Adriatic Sea. We started with the assorted seafood antipasti including cold and hot seafood dishes. Very nice.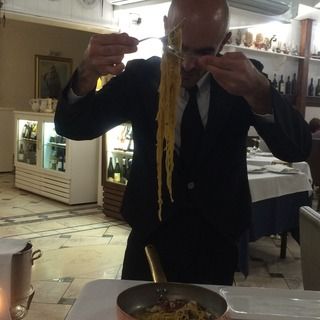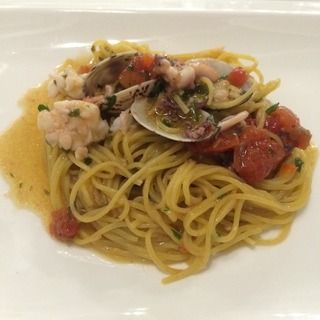 Then, Abruzzo's famous spaghetti all chitarra (egg pasta) with local seafood. He said, the pasta was of course, the restaurant's homemade. I was in heaven.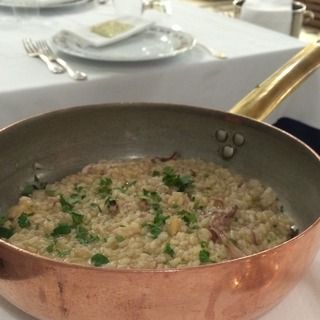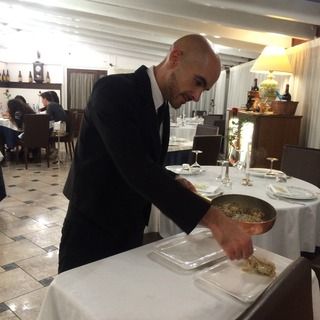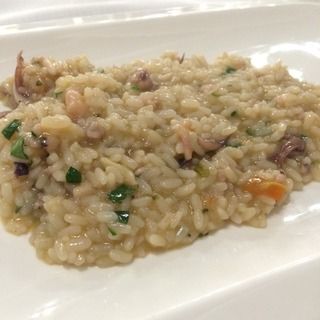 Another secondi was seafood risotto. I was in deep heaven.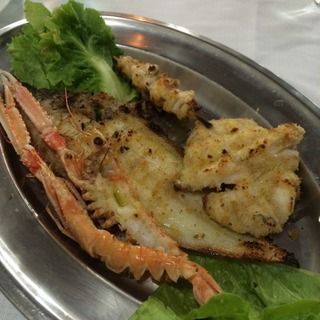 Primo was grilled local seafood, including scampi, cod, flaunder, and skewered calamari. Loved the simplicity of it. There was not even lemon accompanied yet so satisfying.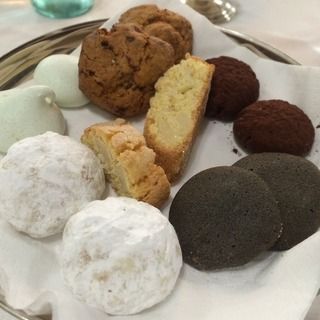 We were so full that we couldn't do dessert, so we nibbled just a little bit of the complimentary sweets at the end.
The dinner was really fantastic! I felt so lucky to got to taste the very local food.