Day 4
It was Saturday, so Jason's weekend started and he could hang out all day long!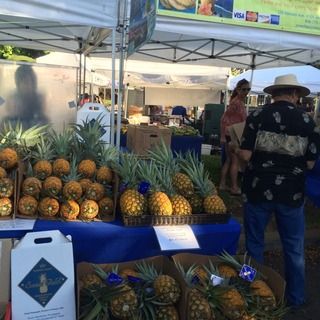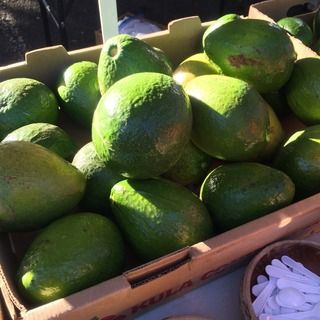 We left early to make it to the 7.30 am opening of
KCC Farmers' Market
. This place gets packed once it opens with both locals and tourists.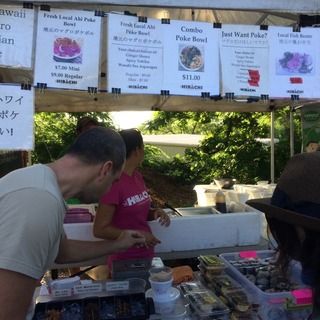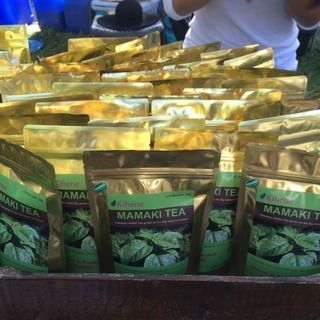 It's so fun to check out different local vendors there.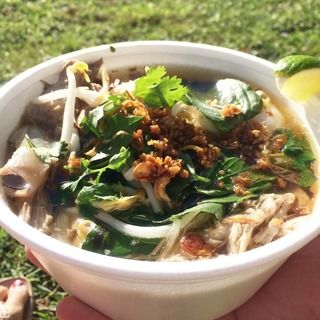 Eating is another fun thing at this farmers' market. There are many tasty vendors. My birthday breakfast of smoked duck pho from Pig and the Lady! So good.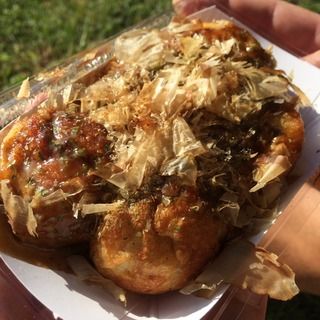 We also had takoyaki.
Local organic ant.
And also ice cream...ogo seaweed and strawberry flavors (both local ingredients).
We were quite full, then we drove to the North Shore to swim in the Waimea Falls.
After all the activities, we got hungry again. So we had plate lunch from
Honos
truck in Haleiwa. Their BBQ kale and butter spicy shrimp plate was so good.