House-cured "karasumi" (salt-preserved mullet roe) at Tokuwo
November 8 (Fri)
Before we left Iga in the morning, we took a walk and visited Iga Castle.
We had wonderful 3 days in Iga, so it was hard to leave. We rented a car, I drove, and headed to our next destination, Kyoto.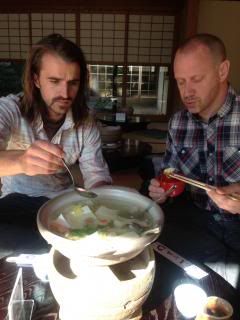 In less than 2 hours, we were already in Kyoto. It was lunchtime, so I suggested that we go to Ryoanji to have their classic donabe "yudofu" (simmered tofu) lunch. It's a traditional "shojin" (Buddhist temple-style vegan) meal and was perfect. After lunch, we paid a visit to the inside of the temple, then headed to a "samue" (traditional Japanese work outfit) tailor. The tailor was introduced by the chairman of Nagatani-en, because Kyle and Eric loved his "samue" and asked where they can buy. And, they did buy the same denim samue!
Dinner was at a small local restaurant, Tokuwo. They are known for small donabe dishes including "suppon" (Japanese turtle) donabe soup. So, we got a permission from Tokuwo-san (owner chef) to do professional photoshoot there during dinner. He was so kind!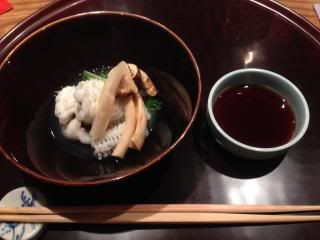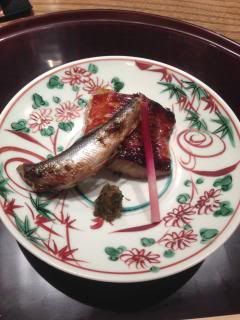 The dinner course was so amazing that I almost forgot that we were here for the shooting.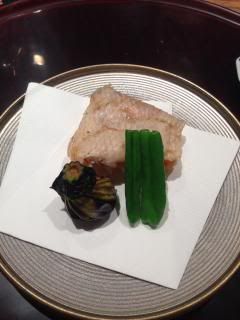 Then, we did do some work…but we simply really enjoyed the meal there. Their house-cured "karasumi" was fantastic.
We had 3 donabe dishes total plus many other. Fantastic dinner.
Thank you so much, Tokuwo-san! Happy donabe life.