After lunch, we kept walking and checked out many stores. Unfortunately, (maybe because it was Easter weekend) some of the stores we wanted to check out were closed. But, we still found nice stuff.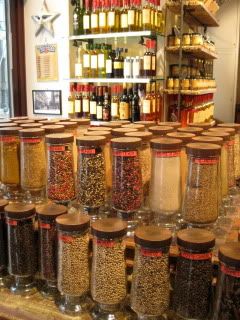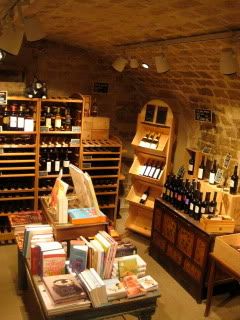 Goumanyat
was a cute spice/ kitchenware shop with a small wine cellar in the basement.
Passage du Grand Cerf
is a shopping arcade with a bunch of specialty stores. I loved the accessories from Eric et Lydie. Magasin a Croquer is a gourmet store. The take out vegetable soup smelled very nice. The owner lady gave me a tasting of different kinds of confitures.
Just a short wark from Passage, we found another spice store called,
L'Epicerie de Bruno
. Lynne bought a lot of sea salt, including French Merlot sea salt. I bought garam masala.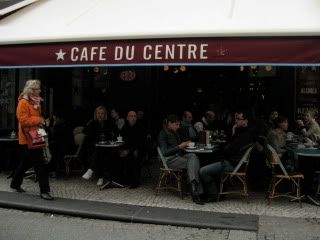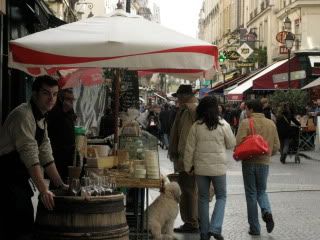 We got to
Rue Montorgueil
. This street is very exciting, because there are so many gourmet shops along the street and is always crowded with people. I only wished I could take home all the cheese and charcuterie from the stores there. They looked so delicious.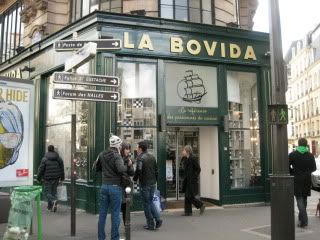 We kept walking and found more cookware stores.
La Bovida
had stylish selection. Another street (one block down from La Bovida) was a hard-core professional store. The copper pans were so beautiful.
Finally, we came down on rue du Louvre. Near Louvre Rivoli station in the small alley, we came across a small wine boutique,
Spring (52, rue de l'Arbresec)
. This space used to be a restaurant (same name) but they are moving to a new bigger location and turned it into a wine store. I found this shop had a smart selection of wines from different regions of France and some from Italy.
Wow, we walked all afternoon shopping around and it was a lot of fun.
But that wasn't the end of it. From Louvre Rivoli, we took a metro to Sevres Babylone station. We came down to
Le Bon Marche
department store.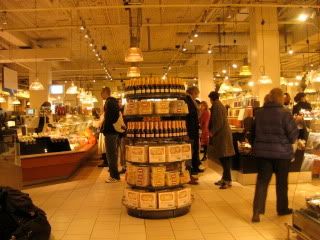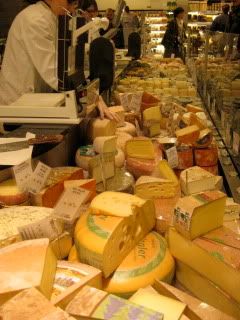 I love their grocery building, La Grande Epicerie. Just walking around to check out all the fine French groceries is so much fun. I picked out some goodies from there.