Having a "food coma" from the exquisite lunch at Le Charlemagne, I just wanted to take a long nap until the dinnertime. But, there was also no way to skip our appointments with Camille Giroud in the afternoon. I'm a big fan of Giroud's wines, and was looking forward to visit them.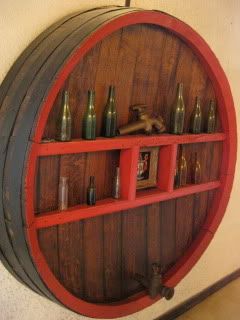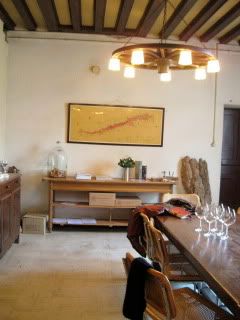 Maison Camille Giroud
was established in Beaune in 1865. They source grapes from some of the best growers from all over Cote d'Or. They also own vineyards in Beaune. They grow grapes in 1er Cru vineyards, "Les Avaux" and "Aux Cras". Their annual production is about 50,000 bottles.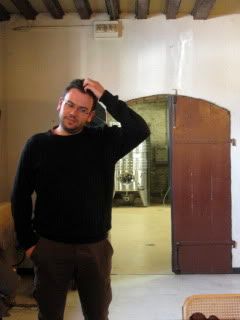 David Croix, the winemaker of Camille Giroud, was just leaving for Champagne when we got there. So we could say hi to him.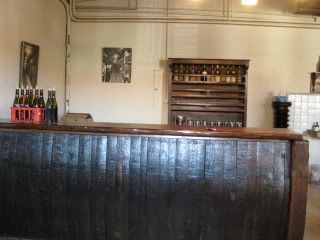 Very lovely Laure (French Adele?), who is the sales manager, kindly hosted our tasting. We tasted 9 wines including newly bottled 2008 vintage Gevrey-Chambertin "Les Crais", Chambertin, and Charmes-Chambertin. We also tasted 1995 Volnay 1er Cru, "Carelles".
I really enjoyed the tasting at Giroud. Their wines were so terroir-oriented and even the young bottles had the great structures.