Le Cretes' vineyards, surrounding 360 degrees of 16C Coteau la Tour tower
Good morning, Aosta.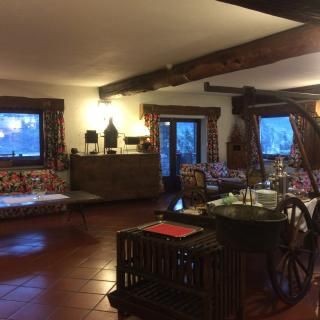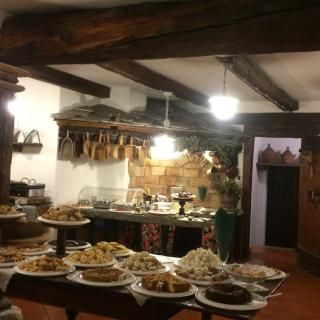 It was chilly in the morning, but the view from my room was gorgeous. I also liked the hotel we are staying. Their breakfast was great, too.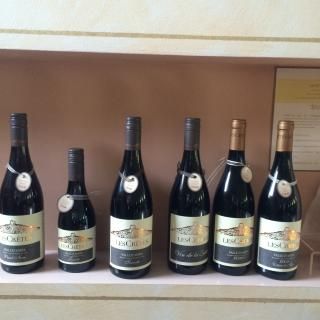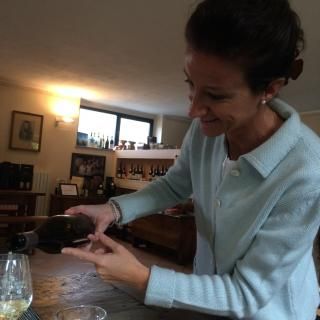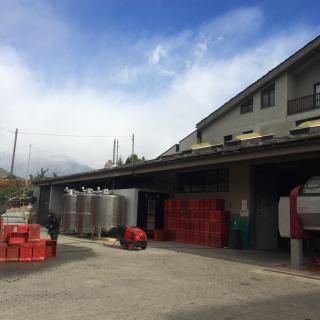 We drove about 20 minutes to a village of Aymavilles to visit Les Cretes. They make wines from regional varieties, such as Petite Arvine, Petit Rouge and Fumin as well as international varieties. It's a beautiful winery, and the tasting was very interesting.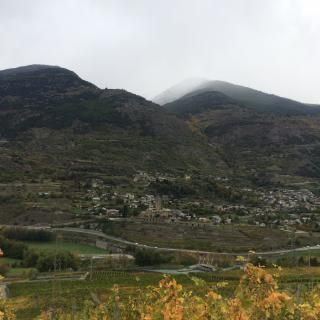 Constantino, the owner of the winery, took us to their vineyards which are a short drive from the winery. The vines are planted on hills surrounding a tower, Coteau la Tour from 16th century.