Nebbiolo 100% Spumante in pupitres
We left Roero in the morning for Carema, which is situated in the north-west Piemonte, by the border with Valle d'Aosta.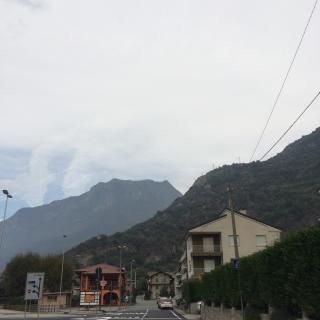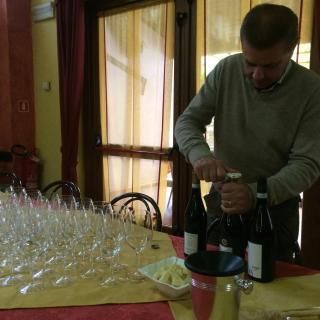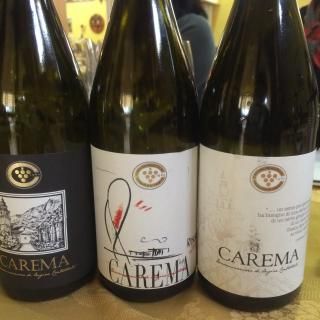 The village is surrounded by mountains. We visited Cantina die Produttori Nebbiolo di Carema, that is a co-op producer making Carema DOC wines. We were first invited to a tasting at their winery. They make wines from Nebbiolo, but the wines were so different from Barolo or Barbaresco, that are also made from the same grape in Piemonte. Carema's red wines were so delicate that they were almost like Bourgogne reds.
The winemaker took us to their vineyards. This winery is made of 67 growers and the number is declining every year and so as the vineyards' size. The vineyards are terraced on hills and it's very labor-intensive to grow grapes in the conditions there. So, few of the younger generation people take over the practice and many vineyards had become abandoned. The average age of the co-op members is now above 55 years old, and the winery as well as the DOC (there are only a few other private producers of this DOC) is facing the risk of going extinct. I hope the situation will change and these beautiful wines will continue to be made!
At the winery, they also make Spumante rosato (rose) in metodo classico (Champagne method). It's made from 100% Nebbiolo.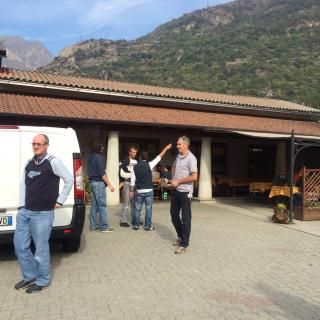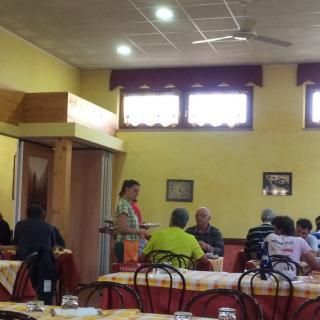 They also run a restaurant in the same building as their winery. It's like a cafeteria, where local workers come for a lunch break. We enjoyed very rustic local dishes.