We left the hotel on Saturday morning and drove to Milano Airport. Everybody else was going back to Tokyo, so I said good-by to them at the airport. I will miss them until next time...we travel together every year, and they are such wonderful companions.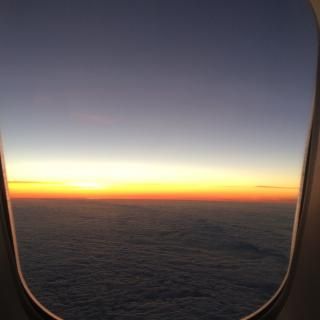 Travel back to LA was not too bad. During the flight from Milano to Frankfurt, they served a dish of smoked lamb and tuna. Both were basically raw, and I was surprised that they serve raw meat on the airplane! But, it was actually tasty. The dinner during the flight from Frankfurt was surprisingly good, it was chicken with morel mushroom sauce. I had a few glasses and fell asleep nicely!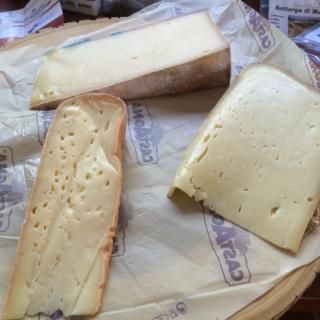 Back home, and I had a ritual of unpacking party. Upon Jason's request, I got nice local cheeses. All the wines were in perfect condition. I was so happy, and the cheeses tasted amazing.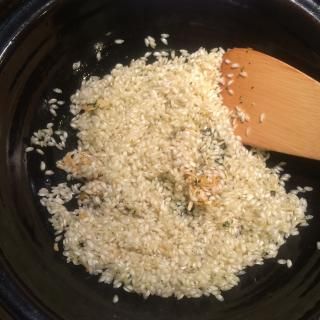 I brought home a bag of risotto and spice mix, from a rice producer in Alba, Piemonte. So, I translated the recipe by Google translate and made the risotto with my
Kyoto-style shallow donabe, "Kyoto Ame-yu"
. I realized that this doanbe is perfect for making authentic Italian risotto because of the shallow body and how it distribute the heat. Right before finish cooking the rice, I added a slice of butter and blanched and cut asparagus.
While the rice was cooking, I smoked scallops with my
donabe smoker, "Ibushi Gin"
. Then, served them with the donabe made risotto. The dish came our perfectly!! Wow, I tasted the wonderful collaboration of Italy and donabe. I was so happy.
On another day, with bottarga from Sardinia (I bought it directly from the producer at Salone del Gusto), I made bottarga pasta with radicchio in
tagine-style donabe, "Fukkura-san"
. I grated almost 2 sacks of bottarga and also sliced some for topping. While boiling the pasta, I sautéed sliced garlic and radicchio in olive oil in the skillet of Fukkura-san. Once the pasta is ready, I transferred the pasta to the Fukkura-san and added the grated bottarga with a slice of butter. Quickly tossed everything and topped with some sliced bottarga and black pepper. It was so decadent and delicious!
Happy donabe life.