One of the apple growing sites, overlooking Matterhorn
Good morning Aosta.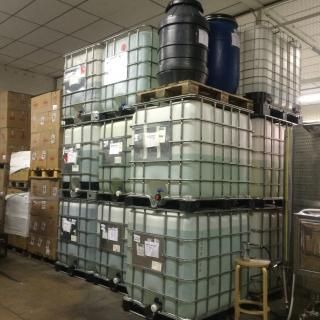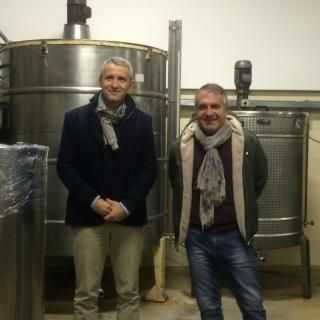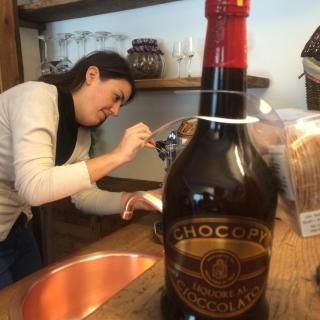 It was another gorgeous day in Aosta. We visited Maley, an apple cider ("cidre") maker in town. The winemaker-turned-cidre-maker, Gianluca, welcomed us at a shared distillery Maley uses. In this distillery, besides his cider, different producers makes spirits made from different ingredients. One of the famous drinks made there is called, Genepi, which is a liqueur made from local mountain herbs. They also make Chocopy, a chocolate liqueur with fragrance of Genepi. It was so good!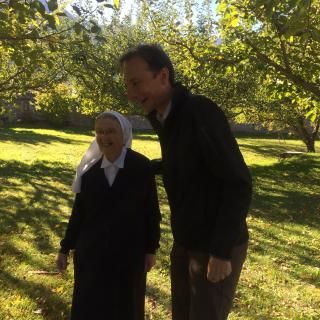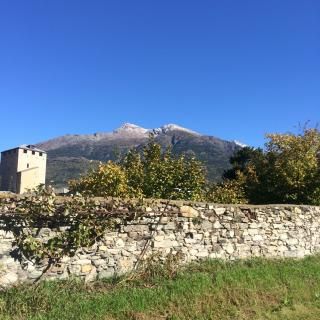 Gianluca used to be a winemaker, and when he found abandoned apple trees, he decided to make apple cider. Now he grows apples inside of the monastery in Aosta. These ancient varieties of apples are looked after by nuns there. The monastery is within the ruins of Roman amphitheater, and the apple trees are planted inside of what used to be the stage!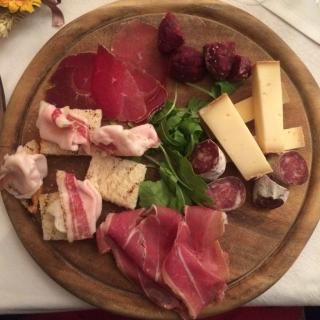 He took us for lunch at a local restaurant. It was very nice to pair local dishes with a lineup of his artisan cidre. Very serious taste! One of his cidres is made in metodo classico and very dry.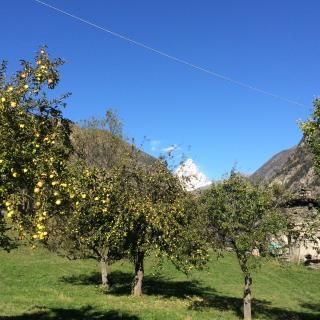 After lunch, we drove up about 30 minutes to his another apple growing site. The old trees are planted in the high altitude, overlooking Matterhorn! It was so beautiful.