Robert, the owner of Cantina Malvira
From Alba, our bus drove about 20 minutes to Villa Tiboldi in Roero district.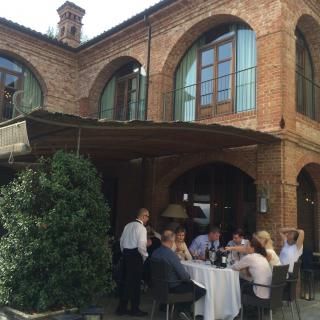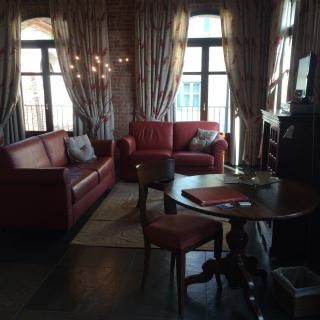 This villa and restaurant is situated on the top of a hill with a great view of vineyards of Roero. My suite was so gorgeous!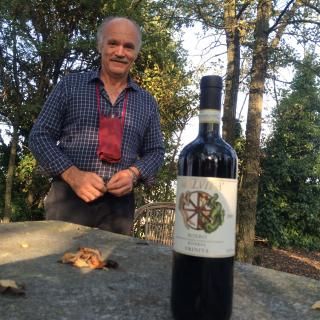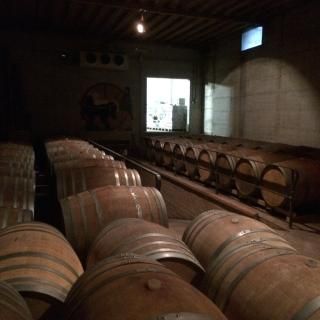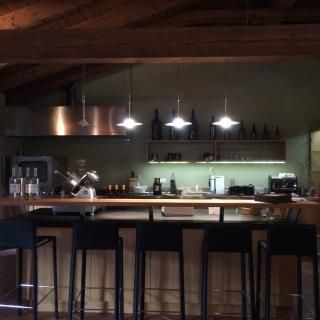 After we checked in, we had an appointment with Roberto at Cantina Malvira. Roberto is the owner of both Villa Tiboldia and Cantina Malvira, which are next to each other. He gave a tour of the vineyards and also the winery. We had a wonderful tasting of his wines there.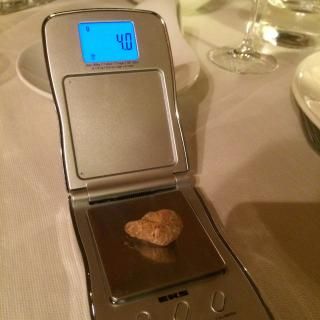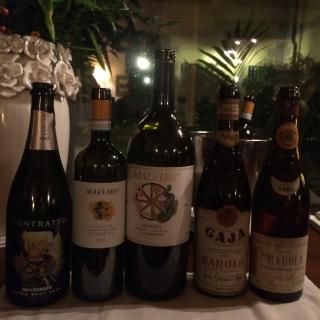 In the evening, we had an elegant Piemontese dinner in at a restaurant in the villa. Pumpkin soup, carne crura (steak tartare) with shaved truffle, gnocchi di palate con fungi porcini (gnocchi with mushroom sauce), piccione (pigeon) roast, and cheese. Dinner was so delicious, especially with the amazing selection of wines, including 1967 Bartolo Mascarello Barolo, and 1960 Gaja Barolo!