Morgex's vineyard, overlooking Mont Blanc
In the afternoon we drove all the way up to a village of Morgex at the northern end of Valle d'Aosta and near the borders with Switzerland and France.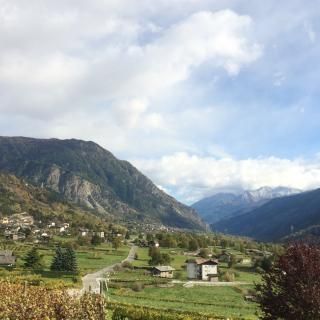 We came so far north in Italy! The view was magnificent in 360 degrees.
We had an appointment with Cave du Vin Blanc de Morgex et de la Salle, a co-op producer in Morgex. Their winemaker, Nicola, gave us a tour of the vineyards and also the winery. They grow exclusively Prie Blanc grape, a regional white variety. The vins are planted in terraced vineyards in the very steep slopes. They go so high that their highest vines are about 1,200 meters (3,600 feet) above sea level and that's considered to be Europe's highest vineyard. The altitude is so high that the vines had never been damaged by phylloxera. So, these vines are original and have never been grafted. The vines are trained on low pergolas to protect the plants from harsh cold winds and frosts in the winter. It also helps to benefit from the warmth from the ground from daylight hours. In order to harvest grapes, you need to go under the trees by crouching down. That's very labor intensive.
After a lot of walking, it was time for tasting their wines. We started with Spumante, made in metodo classico. Nicola showed off his skill of opening a bottle with a saber...it was so cool!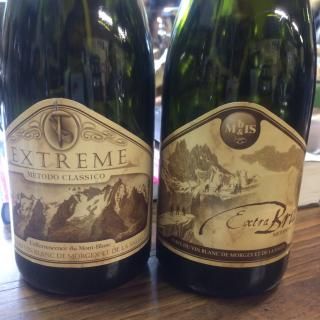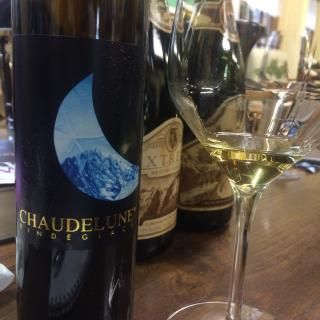 They make really pure and beautiful mountain wines. I enjoyed so much.