Ravioli of beef tongue and foie gras
Dinner was at a place called Cafe Quinson in Morgex. It's a 16th century old house, turned into a restaurant.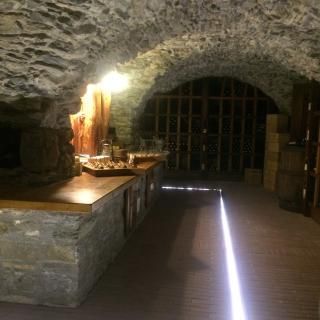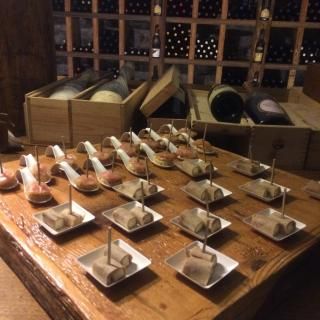 The place maintains beautiful look from the old times. We were first escorted to the basement cellar for aperitivo.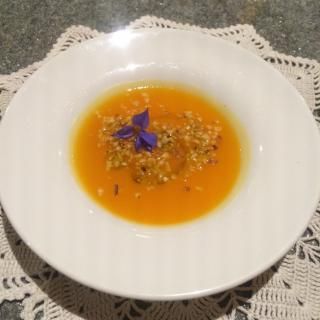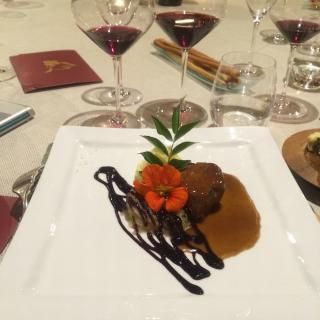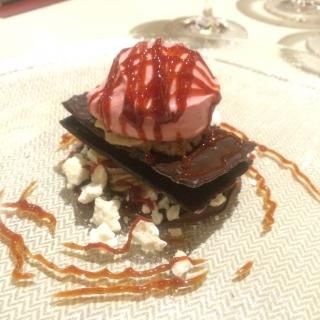 The restaurant was supposed to be closed on the day we came, but since we were coming all the way from Japan (and LA), they kindly opened the place just for us. The dinner course was created just for us with the pairing wines. It was fantastic.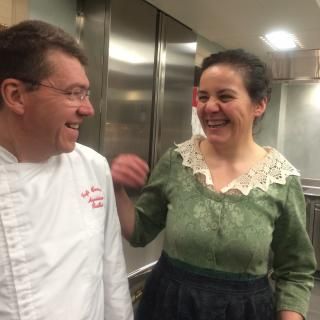 After dinner, we were invited to the kitchen and greeted the chef. Beautiful husband and wife team.