Antoniolo's winemaker, Alberto, in front of their vineyard
Later last night, we arrived in Sillavengo, about 1 hour drive to northeast from Torino.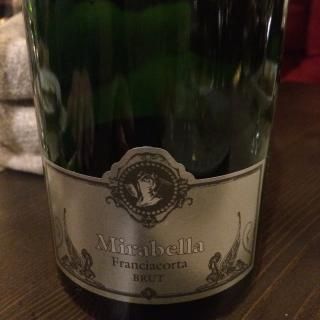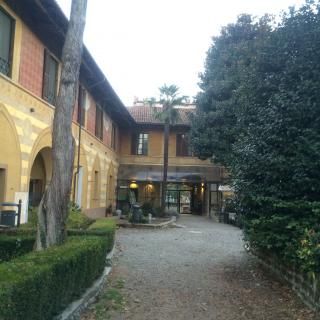 Until Saturday, we stay at this historic villa, which was originally built in 16th century. We had a late night meal at a restaurant inside of the villa, then went to bed. This morning, it was another gorgeous sunny day. I took a walk around the villa.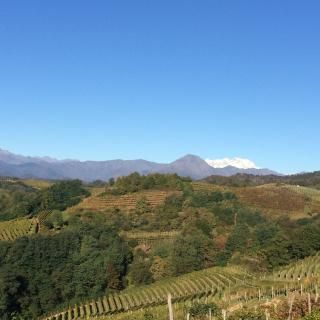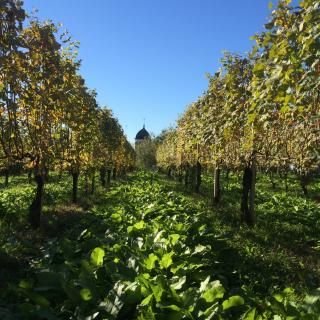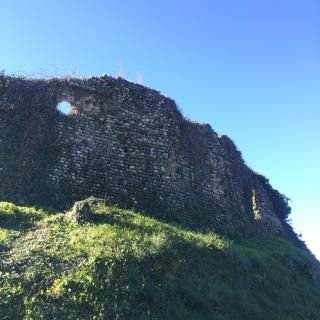 Today's highlight was visiting Antoniolo, a leading producer of Gattinara DOCG in Piemonte. We met Antoniolo's 3rd generation owner, Rosanna, and their winemaker, Alberto. They drove us to their vineyard on and surrounding a hill. They grow Nebbiolo there to make very elegant Gattinara.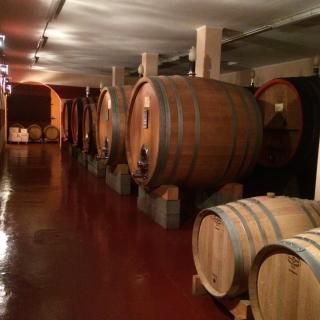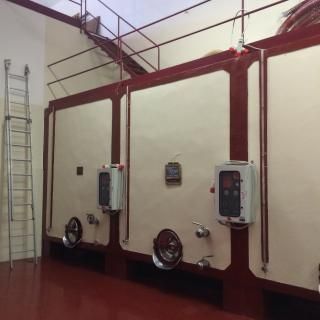 After coming back to the winery, we had a tour of the inside. Then, we had a tasting of their lineup. As I've been a fan of Antoniolo's wines, it was such a great experience to taste their wines side-by-side after visiting the vineyards. So beautiful.