Some of the donabe dishes from the final photoshoot
Just a week after I returned to LA from Japan, I had another travel to San Francisco last week. We had the final photoshoot for the upcoming
DONABE Cookbook
(to be published in Fall 2015 by Ten Speed Press)
with my co-author Kyle Connaughton and photographer Eric Wolfinger at Eric's studio. This time, it was for the remaining of the guest chefs' donabe recipes. In the cookbook, we also feature recipes by several internationally renowned chefs.
Chef David Kinch (Manresa) and Chefs Courtney Burns & Nick Balla (Bar Tartine) came to cook their original donabe dishes. It was a great pleasure and honor to have them!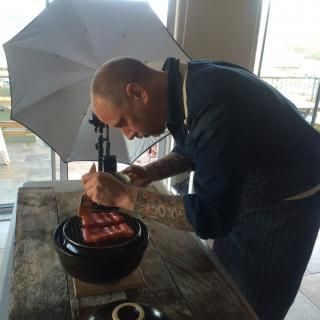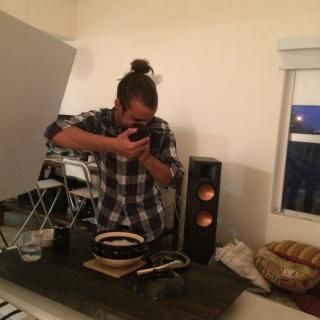 I made plain rice with
double-lid donabe rice cooker, "Kamado-san"
, to serve with the other donabe dishes. Kamado-san always makes shiny and delicious rice.
Chef David Kinch made steamed abalone and matsutake rice dish with
donabe steamer, "Mushi Nabe"
.
Chef Courtney Burns and Chef Nick Balla made shio-koji marinated chicken, roasted in
tagine-style donabe, Fukkura-san
.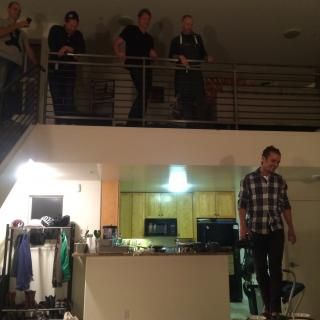 Once the individual shots are taken, we did a shot of all the dishes at a table.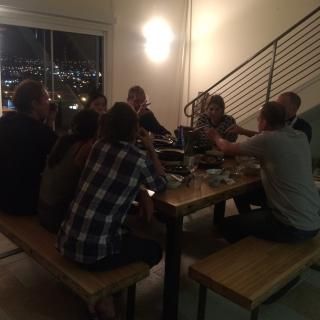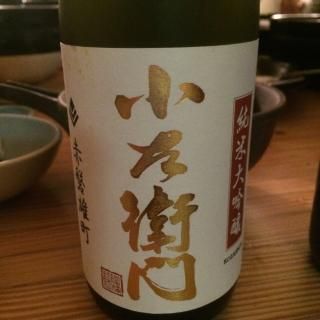 After the shooting, we got to eat everything, of course! I was happy that Jason (my husband) could come with me this time because he had a week off from work. He enjoyed the chefs' donabe dishes with us. Those donabe dishes made by the California chefs were so delicious and they also paired wonderfully with special sake I brought back from Japan.
What a happy donabe meal with chefs!
Happy donabe life.