Thai-style lunch with donabe rice
After the final photo shoot, the next day, we worked together to go over some of the photos from previous photoshoots.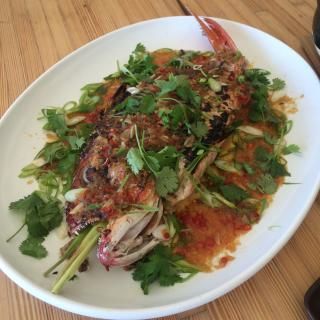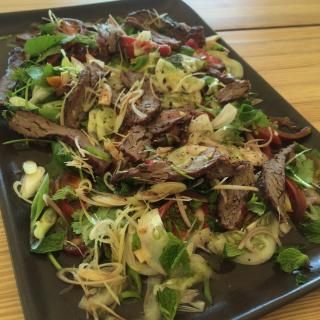 We decided to have a lunch break. Eric and Kyle prepared dishes for us. Kyle is a professional chef, and Eric was also trained as a chef and baker in the professional kitchen. So, they just looked what they have in the kitchen and decided the menu immediately. They made two Thai-style dishes...grilled whole snapper with chili sauce, and beef salad. They made everything from scratch, and in a short time, the dishes were miraculously ready. Amazing chefs' magic! And of course, the dishes were super delicious. To enjoy with these dishes, I prepared plain rice with
double-lid donabe rice cooker, "Kamado-san"
. Nothing is more satisfying than serving with freshly-made donabe rice. It was such a lovely lunch.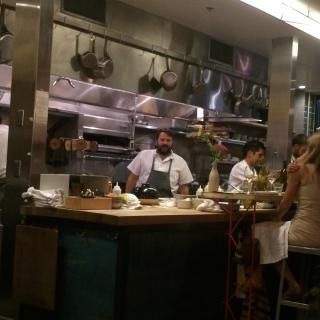 For dinner, we went to Chef Stuart Brioza's
State Bird Provisions
on Fillmore Street. Stuart and Nicole came to Kyle's
donabe beach party
back in July. It was my first time to diner at State Bird Provisions, that is one of the hardest restaurants to make a reservation in San Francisco. I was excited to see Stuart again. Then, as soon as we entered the restaurant, I found our
Kamado-san
sitting in front of the chef! How exciting!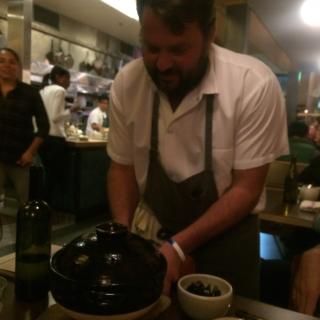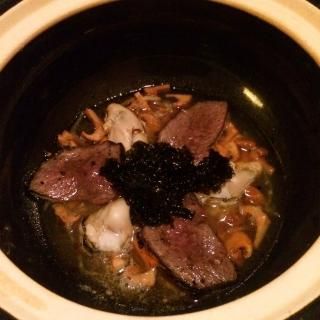 After so many incredible dishes we kept enjoying, Chef Stuart came to our table to bring a donabe dish, he made especially for us. It was a beautiful beef and oyster dish, made in
Kamado-san!
He said the beef was marinated in sake-kasu (sake lees) before it was grilled and added to a donabe stew. The dish was really fantastic and so as the entire dinner. I was so honored to taste his donabe dish!!
It was a short stay in San Francisco but truly meaningful and fun.
Happy donabe life.