Piles of Scamorza Appassiato at Salone del Gusto
In the late afternoon, we came back to Torino.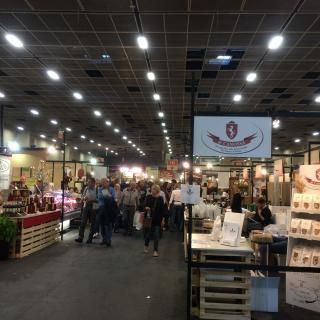 We went to Salone del Gusto, which is the world's largest food & wine fair, held every two years in Torino. There are hundred of wine and gourmet producers from all over Italy and from different countries.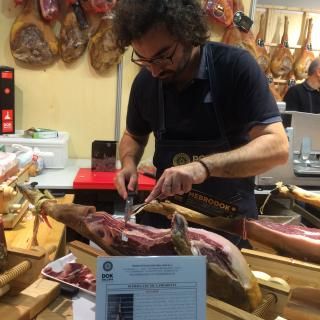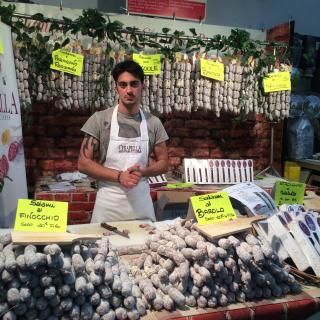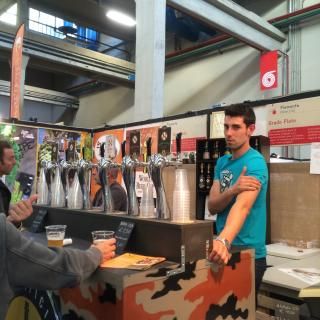 The venue is so huge that it's impossible to walk around in just one day. So, I decided to focus on Piemonte and also checked out a few other regions of Italy.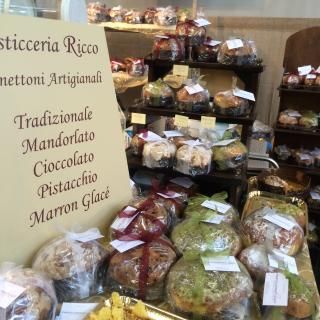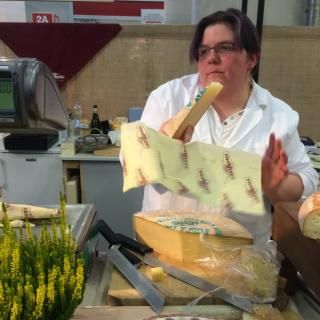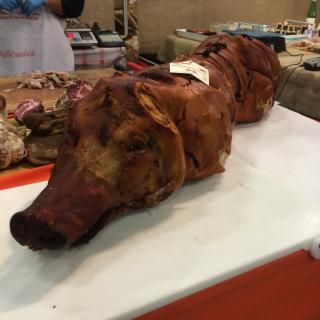 I kept walking and visiting different producers. I tasted so many different things, too. I met the winemaker from Carema, too! In just a couple of hours, I bought so many things that my arms felt like almost breaking. Cheeses, chocolate, rice, ancient beans, olive oil, and even a bottle of Bicerine, a historic chocolate & coffee liqueur from Torino!