Breakfast at Villa Nerri in Etna
October 23 (Wed)
We left Noto in the early evening.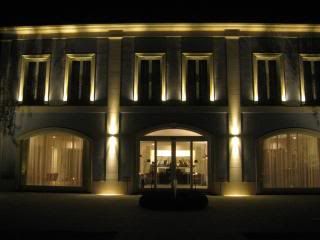 In about 2 hours, we were in Etna. We checked in at our beautiful resort hotel. The sky was so beautiful with all the stars. Some of us even saw shooting stars.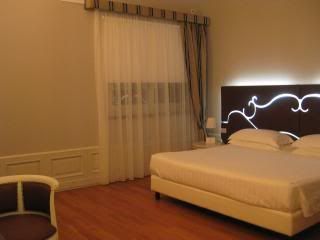 My room was gorgeous with a huge bathroom. I was so happy that we were going to stay at this resort for 2 nights.
October 24 (Thurs)
We had a real beautiful morning in Etna with the clear.
The breakfast was really nice at this resort. There were Champagne and Spumante also, so I started with "belimosa" (Champagne, peach juice, and blood orange juice – my creation;-)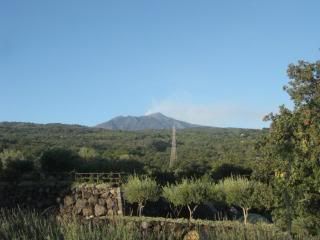 After breakfast, I took a walk around the hotel. I walked up the hill of Etna mountain for a little while. In this area, they build walls and some buildings with the old volcanic rocks. I enjoyed the every scenery.