18-month aged Ragusano Stagionato and cheese shop ladies
October 23 (Wed)
About 9 miles (15 km) down from the main part of Ragusa is a town of Modica.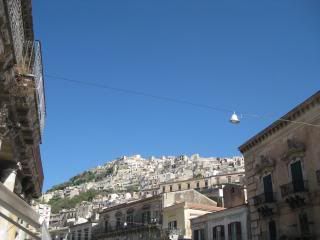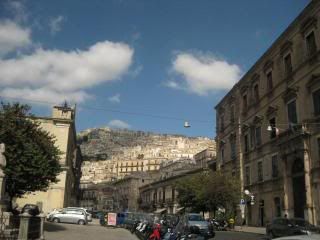 It's another very historic town with old architecture. Modica is also famous for chocolate. Modica chocolate has the origin of history dating back to 16th century. The technique was brought by Spaniards who ruled the area. Still now, Modica chocolate is made in basically the same manner as the ancient Aztecs did.
So, we visited a couple of famous chocolate shops in town. Modica chocolates are not only made in the ancient manners but also made with no additives. I tried so many different kinds and loved them so much.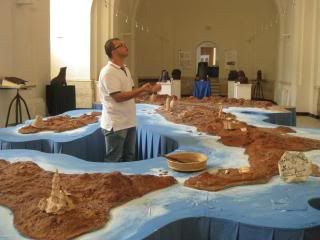 Luckily, we happen to meet the chairman of Modica Chocolate Association. He was such a friendly and nice gentleman and took us to Modica Chocolate Lab and Museum. It was such an interesting experience to learn about Modica chocolate in depth.
We also walked around and stopped by at different shops on the main street. At a butcher and salumeria, they gave us a lot of tasting of salami and cheeses.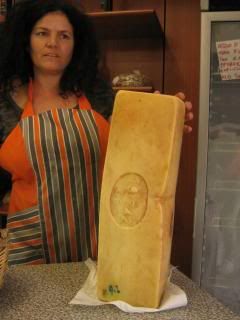 Here's another cheese shop. They brought a big block of uncut 18-month aged Ragusano Stagionato and gave us a tasting. It had the nice balance of saltiness and rich umami flavor. I loved it so much that I bought a large slab of it.
We were already quite full from all the tastings from those gourmet shops, so we decided to have a very light lunch with wine at a local restaurant. I loved the local style antipasti misti. Fresh ricotta was fabulous.