Homemade yuzu-kosho, just bottled
September is the "only" best season for making authentic green yuzu-kosho.
Since luckily I was back in Japan during the season, I ordered the ingredients from Oita prefecture (the top yuzu-kosho production region in Japan) to make my own batch.
Just 3 ingredients for yuzu-kosho. Green yuzu (from Innai-machi, Oita), Japanese green chili pepper (from Innai-machi, Oita), and sea salt (Nazuna natural sea salt, from Saeki, Oita).
Rind of each yuzu was sliced off. Peppers were cut into small pieces. For 60 g yuzu rind (from 5 green yuzu), 60 g of pepper and about 20 g of salt are needed.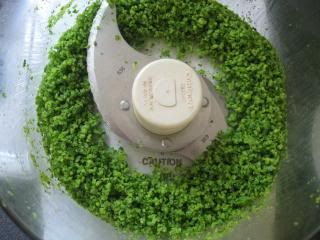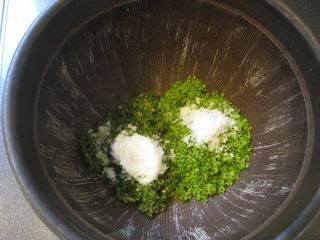 Yuzu rind was put in a food processor and pulsed (quite patiently) until very finely minced to become almost like a paste. After the pulsed yuzu rind was removed from the food processor, the peppers were pulsed until they become fine mince. Yuzu rind and pepper were then combined in a Japanese mortar ("suribachi") and the salt was added.
They were ground by using a pestle ("surikogi") until they beame a fine mash. It took me about 10 minutes non stop. My homemade yuzu-kosho was finally ready!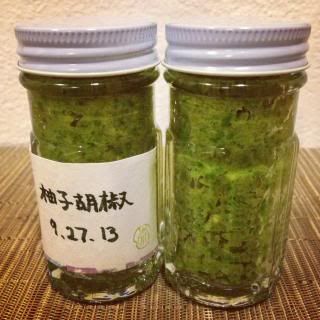 It was put in bottles to store. My yuzu-kosho tasted so vividly flavorful and aromatic. Very hot, too! You can enjoy yuzu-kosho immediately after it's made, or it can keep up to 1 year in refrigeration.
I can't wait to try my homemade yuzu-kosho with my hot pot dishes. Maybe the first dish will be
Chicken meat ball and cabbage hot pot
, made in my classic-style donabe.
Happy donabe life.