October 22 (Tue)
Good morning Marsala.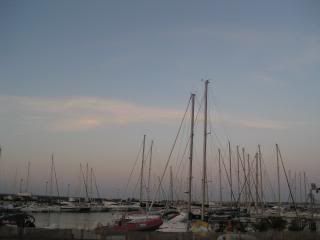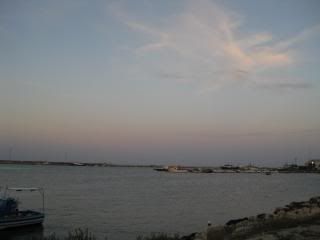 We left the beautiful town of Marsala in the morning, and drove all the way along the coastline to Vittoria.
Meanwhile, we drove through Agrigento, which is famous for its ancient ruins made by Greek migrants in 5 - 6 B.C. We could see some of the ancient sights from the bus, including the famous Temple of Concord, which is one of the best-preserved Greek temples in the world.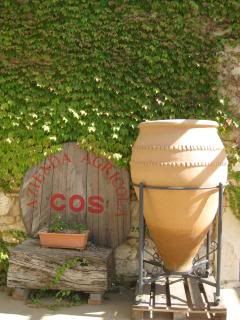 After about 4 hours drive from Marsala, we arrived in Vittoria finally. Our first destination was
Azienda Agricola COS
.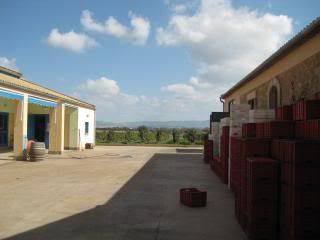 We were first given a tour of the winery. COS was established in 1980 by 3 local friends and named after the initials of them. Since 2000, they make some of their wines in amphora for fermentation, maceration, and aging.
Their winery facility is very modern and stylish. Two of the founders were architects, so it was designed by them. They believe that the music affects the good aging of their wines, so for the wines which are aged in cement tanks, they play classical music regularly.
Their estate vineyards are planted with Frappato, Nero d'Avola, etc.
We moved to their tasting room and had a casual lunch and wine tasting there.
Carrubo peas are very popular in Sicily. They are normally sold dry. To eat carrubo, you just break the pod and you can chew on it. It tastes subtly sweet.
We started the tasting with their rare production sparkling. "Pithos" are the wines made in amphora
Spumante (Frappato and Nero d'Avola)
2012 Pithos Bianco (Greganico 100%)
2011 Phitos Rosso (Nero d'Avola 60% and Frappato 40%)
2010 Cerasuolo di Vittoria (Nero d'Avola 60% and Frappato 40%)
Their amphora wines were very soft and nice.