October 20 (Sun)
The rest of our wine friends arrived from Tokyo late last night, and I reunited with them in the morning. It was another very warm day in Palermo. In fact, it was hot like a summer day. Today, we spent the full day in Palermo touring the city. It was also the only day with no visit to any winery in our trip. So, we decided to enjoy fully of the city.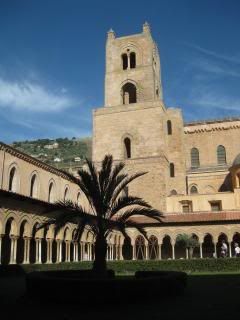 First visit was great Monreale Cathedral, which overlooks the valley called "golden shell" where used to be famous for wide spread orange and lemon trees. The magnificent architecture of Norman Sicily with countless mozaic works.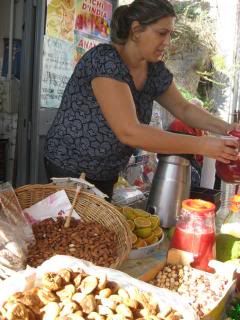 As we walked down from the cathedral, we took a short break with fresh fruit juice. I had combination of pomegranate and cactus fruit. It was very refreshing. Local Sicilian fruits and vegetables were interesting to see also.
We drove back to the central Palermo to visit more cathedrals.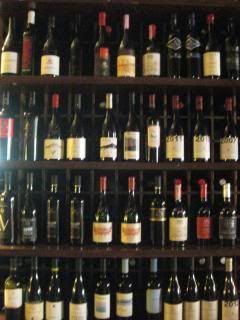 After the tour, we stopped by at a cute restaurant called, Gagini, near Piazza Marina.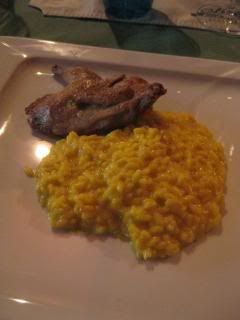 I really enjoyed the lunch. The dishes included shrimp with shrimp with a cap of panelle (chick pea fritter), saffron risotto, etc. The shrimp was just barely cooked and really sweet. Wonderful. Sicilian wines were very good, too. I loved 2009 Murgo, Spumante Brut, which was made from Nerello Mascarello 100%.
After big lunch, we walked around town and enjoyed all the happenings here and there.
For dinner, we had a reservation at a place called Ristorante Officina del Gusto Bye Bye Blues. It's a very popular restaurant and has been awarded with Michelin 1 star. The dishes were kind of not typical Sicilian or even Italian... We had nice Sicilian wines again.
Fun full day in Palermo.