Sicilian Cannoli at Spinnato
October 18 (Fri) and October 19 (Sat)
My trip to Sicily began in the super early morning of Friday. It's going to be another wine trip with wine expert friends from Tokyo.
The final destination was Palermo, which is the capital of Sicily. Very long travel, but I had pleasant flights.
The next day, I finally arrived in Palermo. The weather was so nice and warm. My hotel was in the heart of central Palermo. As basically the rest of the group (except for two other friends) were going to arrive near midnight, I had the whole afternoon of the first day for myself.
So, I started to explore the town.
The first destination was
Spinnato
, which is a historic local cafe and is famous for its authentic Sicilian cannoli. So, as soon as I got there, I ordered a cannoli, and another pastry (they gave something different from what I actually ordered) with espresso. I was happy to finally try the authentic cannoli in Palermo. It was really rustic and really sweet.
I started walking again and checked out another famous historic cafe. It's called
Mazzara
, and they serve both sweets and lunch snacks. I was too full to order anything, but I enjoyed checking out their menu in the display.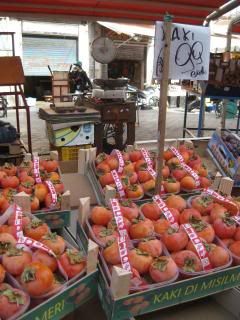 I kept walking and visited various markets, such as Capo, Ballaro, and Vucciria. They were by far not fancy markets, or even as lively as I imagined, but it was still an interesting experience.
I walked so much, so I was getting nicely hungry for dinner.