October 3 was my birthday.
I received so many birthday wishes and also many friends celebrated birthday with me. I want to thank everyone who gave me such kind wishes.
Wonderful night out.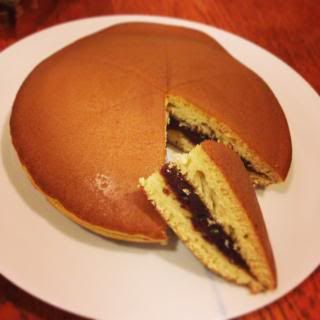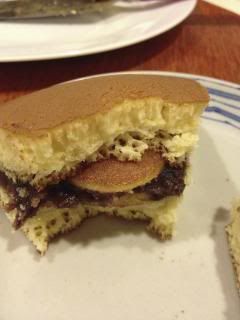 Jumbo dorayaki! Birthday girl got to find the mini dorayaki inside of the jumbo dorayaki, so I got to wear a crown.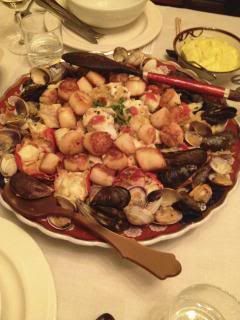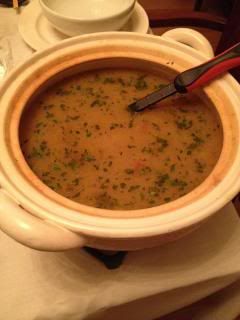 Decadent seafood dinner at friend's house. I had two huge bowls of donabe bouillabaisse!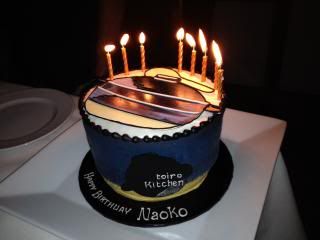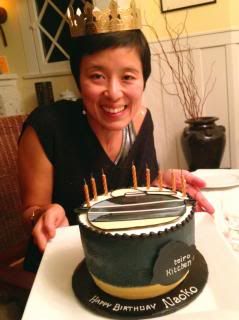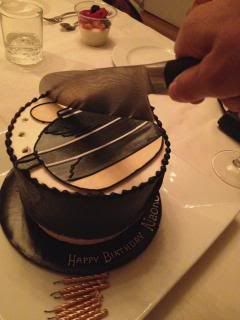 Donabe birthday cake! It even had edible
toiro kitchen
logo. I was speechless. The cake was so beautiful that I was hesitant to cut it first! But, once I tasted it, it took me no time to finish a large slice, because it was so delicious. This year was the 5th anniversary of my company, so it was like a double celebration to me.
I am so lucky to have all these wonderful friends and am so grateful to each one of them.
Happy donabe life forever!