Harvested just a few days ago, this year's Moresca olive before blending
October 23 (Wed)
In the afternoon, we drove to just outside of Modica to visit a family-owned olive farm and olive oil producer,
Avola Giorgio
.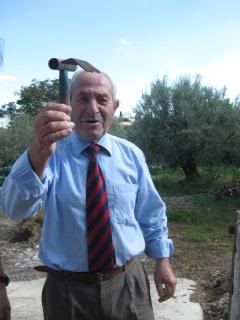 It's a small biological and extremely artisanal farm, run by 78-year-old Giorgio. He, his wife, and daughter gave us a big welcome. In fact, we were told that he was so excited about our visit that he wore a nice shirt and a tie, instead of his regular farmer outfit. How sweet!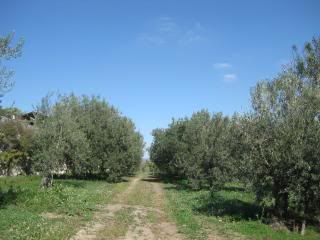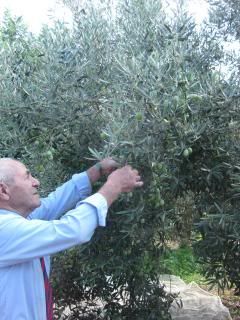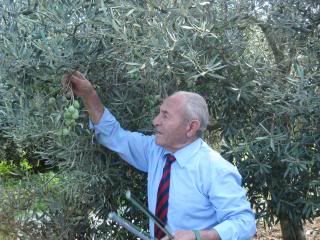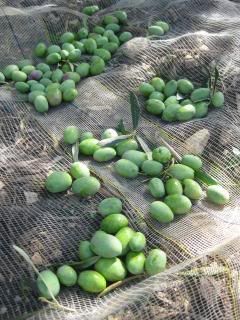 The harvest of his olives ended just 2 days ago. But, he kindly saved one tree without harvesting to show us! He demonstrated how he hand-harvest the olives. It's so labor intensive. No single olive is picked with even slight damage. Giorgio was such a passionate person and he talked all about how he really cares about growing the best olives and making the best olive oil.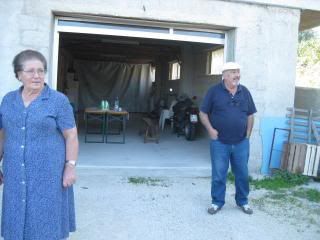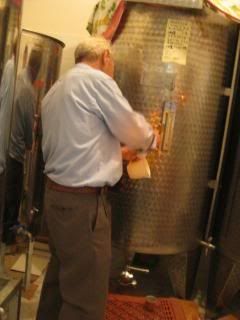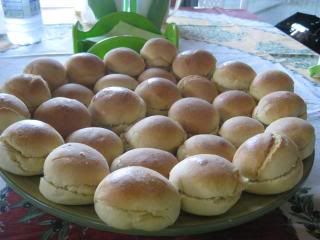 We did tasting of his olive oils. He makes only 1 kind of olive oil
"Furgentini"
to sell. First, we had 2012 vintage. I was so amazed by how rich and flavorful it was. It was really like, pure olive juice. Then, he kindly let us taste the just harvested and pressed olive oil by
Moresca
variety, before it was going to be blended with
Verdese
variety to make "Furgentini". The color was almost like matcha (green tea)! The flavor was so serious and so rich. I was blown away. His wife kindly brought rustic buns which were filled with olive oil to snack. The simple olive oil stuffed bread was also superb.
His olive oil production is so small, so his 2012 vintage is basically sold out, but Giorgio kindly let us buy his specially saved olive oil to take home. I bought myself a bottle and wished I could get an endless supply of it!