Today was our last full day in Riviera Maya in this trip. We are going back to LA tomorrow evening. Time flies too fast.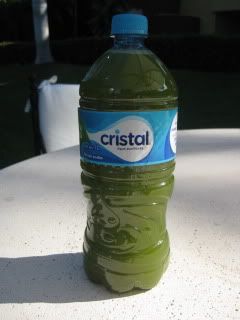 We played tennis again this morning. I brought Japanese sencha green tea powders from home, so we make green tea drink many times every day. It really gives us lots of energy.
Today, we did a special catamaran cruise with another couple. It was a beautiful boat with three suites and living room inside. The catamaran left our resort's pier at noon.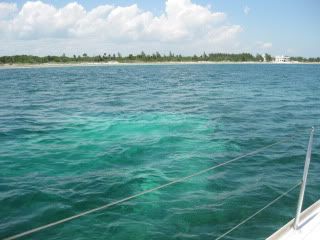 Our exciting afternoon luxury cruise started. There were just 4 of us with a captain and his crew member, and we had a great fun.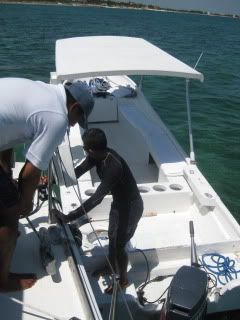 After about 1 hour, we switched to a small boat and taken to a coral reef area for snorkeling. It was such a wonderful experience snorkeling in the area. We saw many beautiful fish and ocean creatures.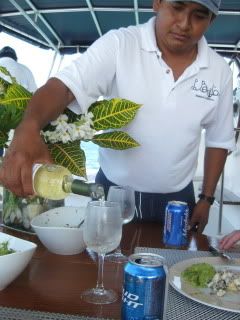 We went back to the catamaran again and our lunch was waiting. They set up a table and served a nice lunch...I was so happy that they had ceviche! I asked for 2nd, 3rd, and maybe even 4th serving of it. It was great with Sauvignon Blanc.
Cheesecake and tart tatin were lovely, too.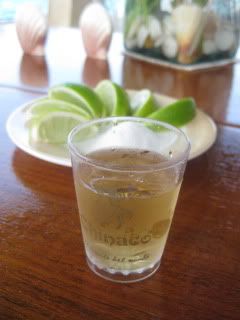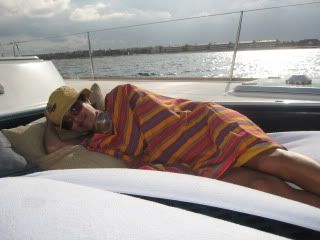 We even had tequila shots...and more wine...and Naoko got sleepy.
They treated us like kings and queens. What an amazing cruise it was. We got back to our pier in the early evening and it was already our spa time.