Food, food and food, every day.
I shouldn't eat so much. But, I can't help it? Especially because LA has so much to offer.
I'm always busy cooking home, but I squeeze in time to eat out, too. Here are some of the eat-out shots from past 1.5 weeks...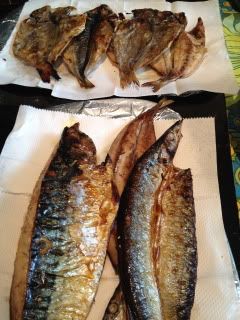 This one wasn't a restaurant. We had amazing grilled semi-dried fish (sanma, saba, and aji) from Shonan Bay (Kanagawa, Japan) at our friend's house. Her healthy microbiotic lunch dishes with donabe brown rice (cooked in
double-lid donabe rice cooker, KAMADO-SAN
) were so great.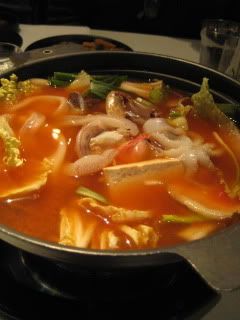 Samgyupsal dinner at Palsaik in Koreatown. As the name of the restaurant ("8 colors") suggests, they serve 8 different kinds of marinated pork belly to cook on the grill. Really fun dinner.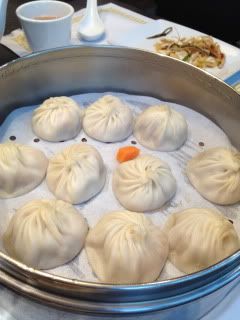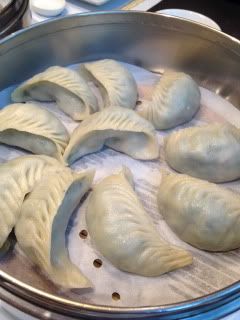 Din Tai Fung might be my most visited restaurant in LA since I moved here. Their food is always consistent. How can I resist their fried rice with fried pork chop?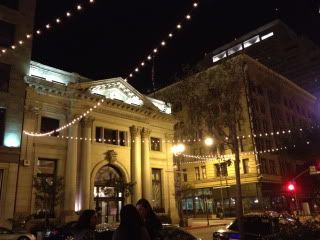 Baco Mercat in Downtown is one of the most welcome addition to the area. Sitting at their patio table, we enjoyed a wide variety of small dishes, including their signature baco. I loved the chile rellenos.
Papilles in Hollywood made me feel like I was in a little bistro in Paris. What a cute place, with really good food. I enjoyed choosing wine from their wall shelves. 2010 Andrea Calek, Babiole made me feel even better. We got the best table right in front of the open kitchen.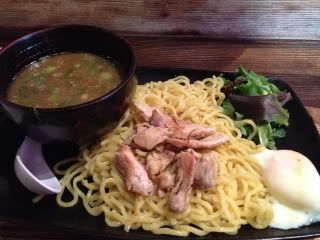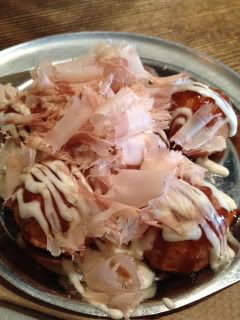 Tsukemen (dipping ramen) lunch at Ikemen in Hollywood. The chef is from a family who runs dashi company in Japan. So he knows dashi well and he imports premium dry bonito from Kagoshima. The freshly grated bonito on takoyaki gave such nice aroma. Jason loved his pork ramen.
Wild-caught shrimp with yuzu-kosho burger at Umamicatessen, which just opened in Downtown. There were even some wakame on top of the shrimp pate. Really good. Really fun place.