Good morning, Riviera Maya.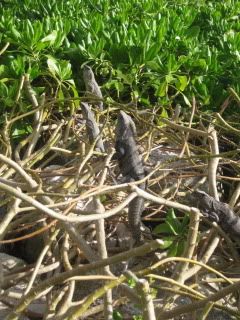 There are many iguanas here. Some are very big. They are normally just resting gracefully. We also found crocodile today!
This morning, we had breakfast at one of the resort's restaurants. I love all the selections of pastries here...this morning, I had freshly-baked cheese roll and banana muffins.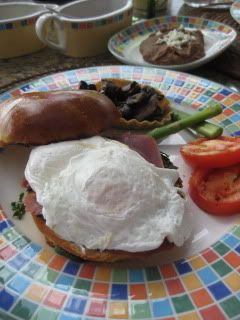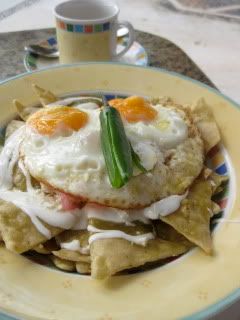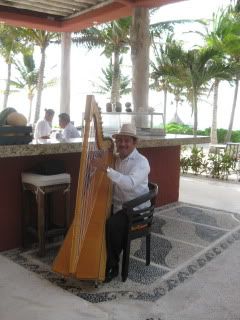 My poached eggs were perfectly runny inside. Jason requested chilaquiles with fried eggs...he was hungry! With the sound of the harp music and ocean in front of us, it was a very relaxing breakfast.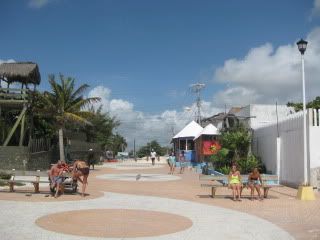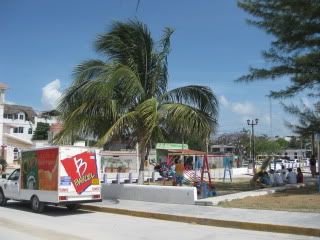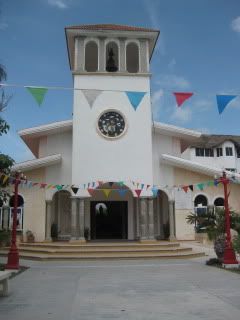 After breakfast, we joined a morning boat ride. The ocean was just extremely clear blue and gorgeous all the way. After 45 minutes, we landed in a small fisherman town of Puerto Morelos and we had about 60 minutes of free time there. The town was extremely tiny, and to be honest, it was a bit depressing to me.
Nevertheless, I enjoyed the boat-ride itself in the beautiful Caribbean Ocean. And, I was very happy to be back to our resort by noon.