It was another warm and pleasant evening at the resort.
After an aperitif at the poolside bar, we went back to their main restaurant for dinner. We took a table outdoor under the starts. This restaurant is awarded with Gourmet 4-diamond AAA Award, and they specializes in international cuisine with Mexican essence.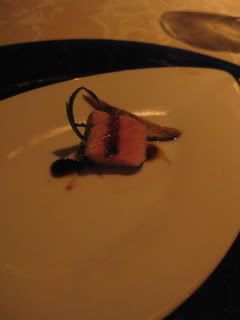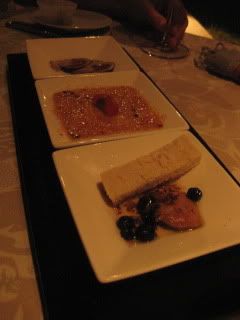 After amuse-bouche, I had ceviche with kiwi-coconut sauce. It's so good that I can eat it every day. Jason had foie gras 3-way.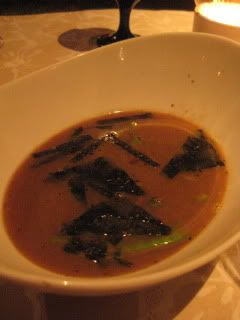 My 2nd and 3rd courses...crunchy wild vegetables, followed by lotus flower soup. Jason had clam chowder.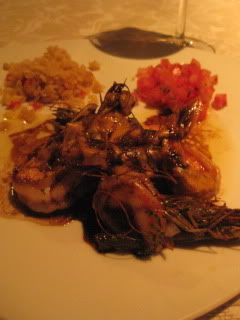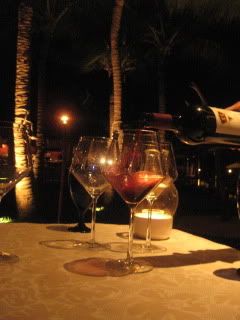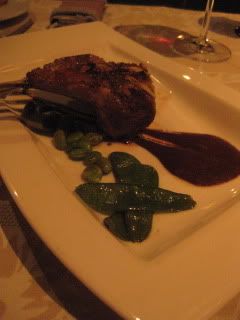 Main course was tiger prawns in lobster sauce. It was really nice. Jason was in love with his rack of lamb with Mexican chocolate sauce. The lamb was from local breed.
Dessert was creamy polenta, flavored with mango. Beautiful.
At this resort, I enjoy live music every night. Tonight was two musicians with guitars and they played and sang beautiful local music and also some bossa nova. When they came to a table seated by a couple right behind us, a gentleman at the table stood up and started singing to their guitars! His voice was truly exceptional!! Later, we learned that he was a famous Mexican singer. Wow, we got the front row experience of his special live song...that's crazy special.
We also learned that there was another big Mexican celebrity (actress?) and her group staying at the resort this week, but the nice thing is the resort give us the same "celebrity" treatment...so we got the better table than those celebrities!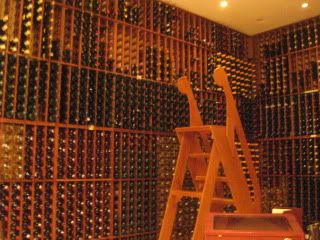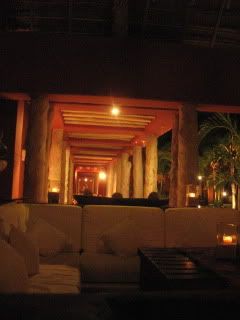 The restaurant also has a special private dining room with wine cellar. I think next time, I want to get a group here for a nice wine dinner. The food is so pure and so nice here, so I want to dine here over and over.