In the morning, we walked on the beach, then we relaxed in the pool. We've already fell in love with this place.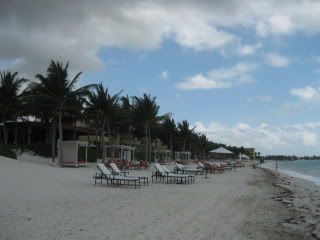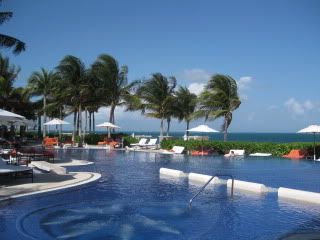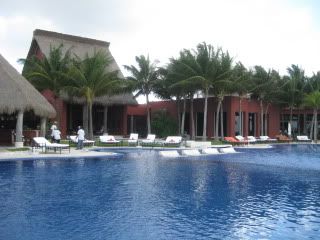 It's so secluded and private.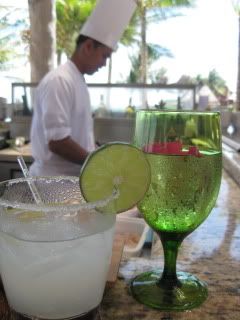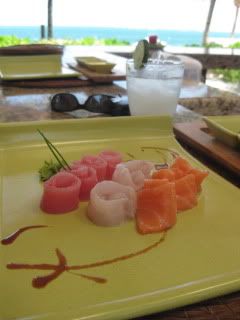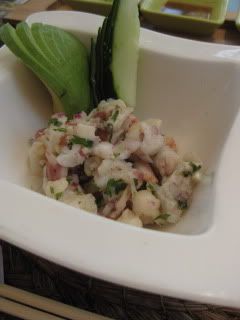 For lunch, we had some sashimi and ceviche at their "sushi bar" by the beach.
In the afternoon, we were invited to a special Mexican cooking class by their executive chef Mario Blanco. First, we went to their plant nursery to harvest herbs and vegetables for the dish we were going to cook. One of the herbs we picked was "epazote", which is a native Mexican herb. It smelled nicely pungent. All the plants are grown organically here. They grow more than 30 kinds of micro greens!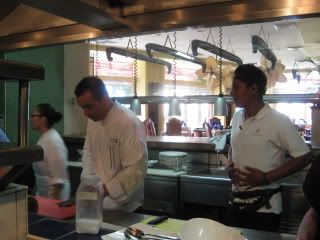 We started cooking in the main kitchen. Chef Mario gave us instructions. He was always very nice and helpful. We lightly marinated grouper fillets (fresh catch in the morning) in lime and olive oil to pan-fry. We also made the authentic local mole sauce (from sesame seeds, pumpkin seeds, tomatillo, garlic, onion, jalapeno, etc.) and sauteed hominy with epazote herbs (which we harvested).
It was so much fun! After cooking, they even set up a nice table for us to enjoy what we made. So it became our second lunch!
Jason was so proud of his dish.
And, here's what I made...it tasted so authentic and so nice...yay, I made an authentic Yucatan dish!