My kind of snack one day...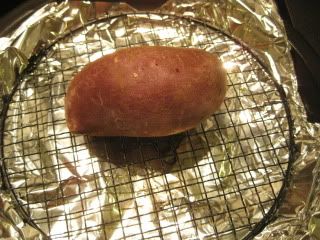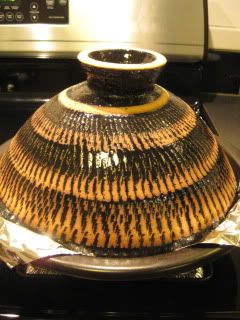 I simply roasted a satsuma yam (Japanese sweet potato) in my
tagine-style donabe, "Fukkura-san"
, over medium-high heat on gas stove top. Because this donabe is safe for dry-heat cooking, and also because it promotes natural FIR (Far-Infrared Radiation), it makes wonderful "Yaki-imo" (roasted yam). I just put a yam on a grate and covered with wet lid (which gives steam-effect during roasting), and let it cook for nearly 60 minutes to achieve extra density in the interior of the yam.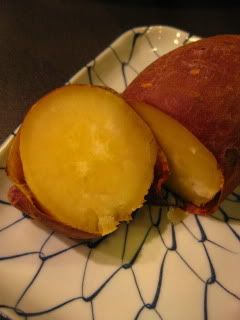 The result...just as I expected! It was so dense and sweet inside. I served it with my koji spread (2:1:1 cream cheese/ shio-koji/ amazake base + a little green tea powder). It was a match made in donabe heaven.
Happy donabe life.