Good morning, Riviera Maya.
Gorgeous morning. We've been eating so much since we came here. So, this morning, I had just fruits and yogurt. As I can't do too much tropical fruits, I requested berries and kiwi. The plate they made was exactly what I needed.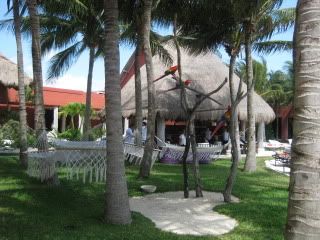 We worked out in the gym after breakfast. Even from the gym, we got a nice ocean view.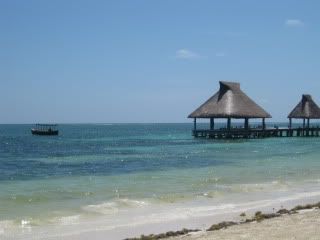 After burning off some calories, we enjoyed our time on the beach and in the ocean. The water was so warm that it was like hot spring! Cocktails tasted especially nice after swimming in the ocean.
Lunch was also on the beach. I started with yellow-fin tuna appetizer and tortilla soup. Both were very nice. For the main course, I had grouper again...because I just can't get enough of it! It came with Mexican spicy nutty sauce. I enjoyed it very much. Jason had curried shrimp and seafood dish in banana leaves.
Afternoon was quite active. We did kayaking, and we also did private outdoor pilates class.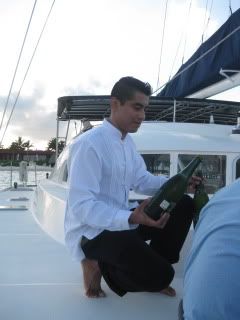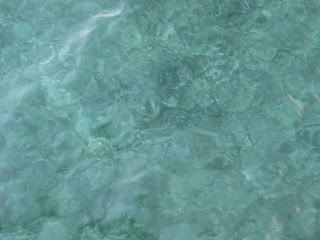 Then, we joined a sunset cruise on a catamaran boat. I still can't get over how clear and beautiful the ocean is here...all the way through the cruise, the ocean was always transparent with shiny blue color. I had two glasses of Champagne on the boat and felt a bit tipsy.