Good morning, Riviera Maya.
I woke up right when the sun started coming up this morning. Beautiful sunrise from the balcony.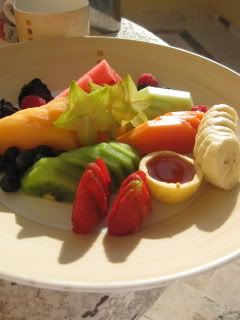 Breakfast was scrambled eggs, fruit plate, yogurt, and grapefruit juice. I had a big appetite.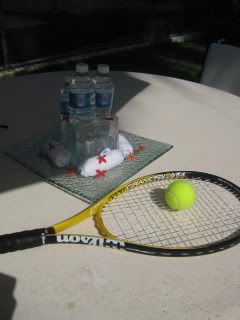 This morning, we played tennis and it was a lot of fun. We had some visitors (iguanas) in the tennis court, too. We sweated so much.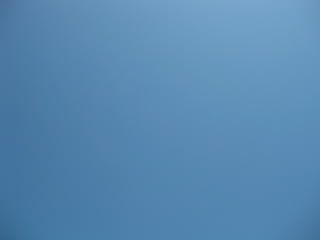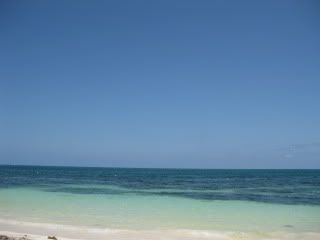 After tennis, we took our usual spot on the beach to hang out. It was another gorgeous day. The sky was completely blue and so was the ocean.
For lunch, we started with ceviche again...I just love their ceviche so much!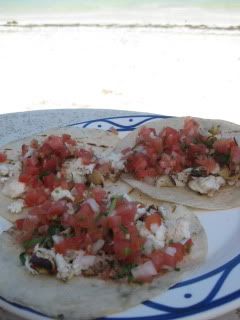 Then, we also had grilled fish tacos and seafood pizza from their outdoor charcoal grill. They actually didn't have fish tacos on the menu, so we just requested and they happily made them.
Seriously and genuinely wonderful fish taco. Muchas Gracious.