A few friends came over and we hosted a dinner party on Memorial Day last Monday.
It was also the kick off dinner of ouf Santa Maria BBQ grill this year.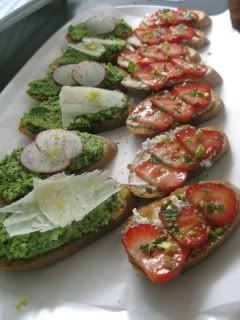 One of our friends made an awesome crostini combo appetizer. They were edamame-miso hummus topping and goat cheese strawberry topping. Perfect start. Then, we also had my
creamy corn & kabocha potage
, which was made in
soup & stew donabe, "Miso-shiru Nabe"
. I served it chilled this time in the patio.
Since I got half of a super fresh 21-pound (about 10 kg) fresh Atlantic salmon from a fish market, I decided to do "Salmon 3 Ways" this time. So, here are my 3 salmon courses.
Salmon gravlax...I cured a thick block in salt-dill marinade for 48 hours and thinly-sliced to serve on a bed of donabe steam-roasted (in
tagine style donabe, "Fukkura-san"
) kabu (Japanese turnip) and shaved fennel bulb.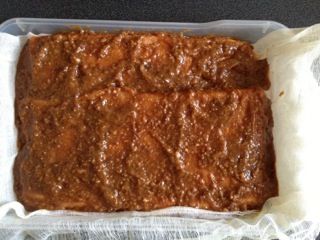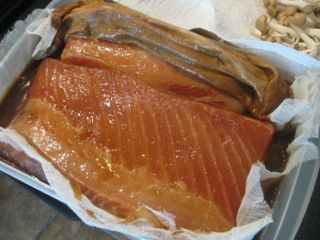 Salmon "toro" (fatty belly) was marinated in my homemade 2-year aged miso & amazake based paste for 2 days. Very nicely marinated.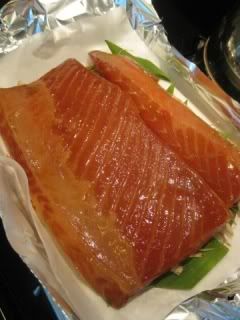 The salmon belly was wrapped in foil with Kujo negi (Kyoto-style green onion with large tender green part), shimeji mushrooms, enoki mushrooms, and a little butter.
Then, it was cooked on Santa Maria BBQ Grill until just done. Wow...quite decadent and super rich and nice.
With a thick cut, I seasoned it simply with yuzu shichimi salt and cooked on a cedar plan on the grill. Very nice.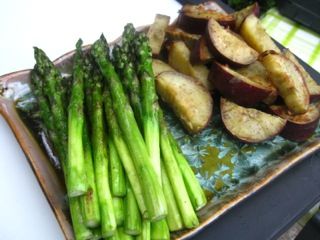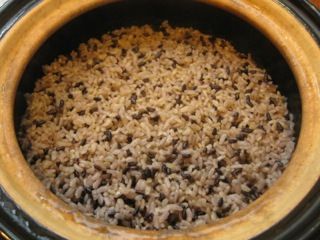 Along with a power salad dish, I also grilled asparagus and satsuma sweet potato. Main courses were also served with (of course!) donabe rice. I made brown and black rice mix in
double-lid donabe rice cooker, "Kamado-san"
.
Another friend of mine brought a special dessert. She made pinapple mousse cake...unbelievable! It had a subtle scent of thyme, and so delicate and elegant.
What a perfect way to kick off our Santa Maria BBQ Grill season with the best company.