(Wednesday, June 5)
It was another hot sunny day in Kyoto.
We walked to
FUKA
, which is an artisan "Fu" producer of 6 generations near Kyoto Imperial Palace. They have been making "Fu" over 130 years at the same location and also caters to the Imperial Court since before it shifted from Kyoto to Tokyo. We met Mr. Shuichiro Kobori, who is the present master of this artisan "fu" family, and he gave us a tour of the production.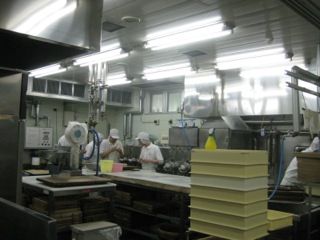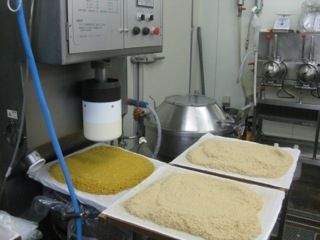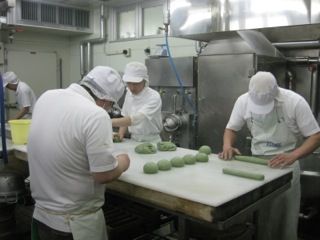 "Fu" is a Japanese traditional wheat gluten food, and it's a traditional ingredient in Kyoto cuisine. While "Fu" has been important part of the high culture of Kyoto's unique cuisine, and gives elegance and flavor to "Kaiseki Ryori". It also have been used in "Shojin" (Buddhist-style temple vegan) cuisine as well as in traditional tea ceremony.
To make "nama-fu", sweet rice flour is added to pure gluten, so the texture is smooth and chewy, rather than spongy like 100% gluten "fu".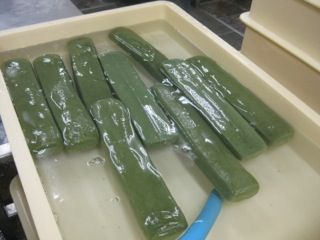 When we got there, they were in the middle of making yomogi (mugwort) nama-fu.
Kobori-san let us try making "fu" manju, which is red bean paste stuffed "nama-fu" dumpling, with them.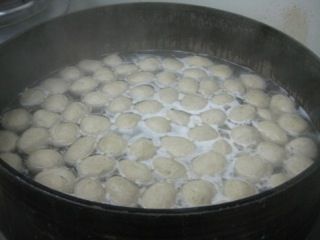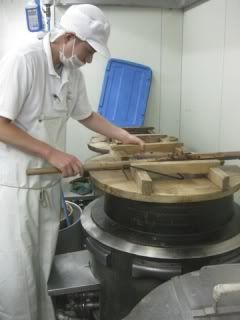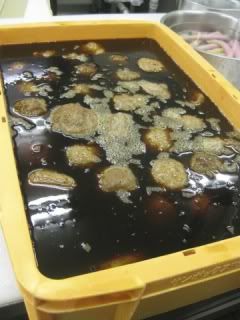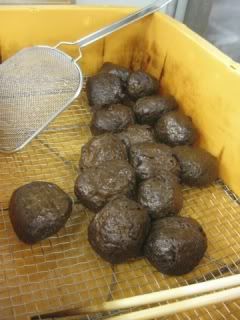 Fried and braised "fu" was so meaty.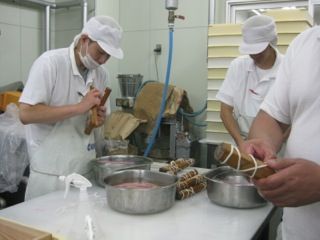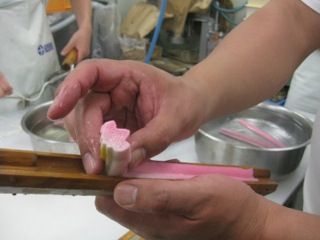 Decorative "nama-fu" was cooked and removed right out of a mold.
We walked around to the other entrance to their guest room.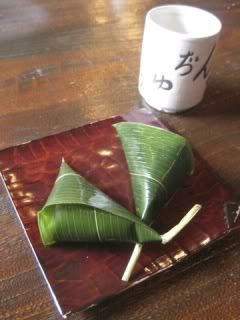 These are the "fu manju" dumplings which I made, and they were just cooked, quickly chilled, and wrapped in bamboo leaves. They tasted so nice!
Fuka also owns Kajitsu in NYC. It's my favorite shojin (Japanese temple-style vegan) restaurant, so Koborisan travels to NYC at least once a year. We had a nice time talking with him about his restaurant as well as his historic shop.