(Friday, May 31)
I came back to Tokyo Thursday evening.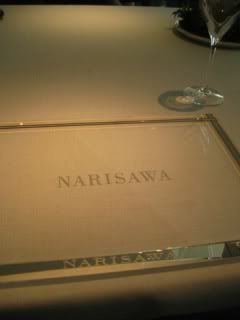 The next morning, I was feeling great with little jet lag. I was very excited, because my sister had made a reservation for her, mom, and myself at
Narisawa
in Aoyama for lunch. I had a very small lunch and was ready to enjoy the special meal there. Since the beginning of this year, they serve the same tasting course for lunch and dinner. So, I was excited to experience the real "full version" for this lunch.
The tasting course was titled as "Evolve with the Forest". Our tasting adventure of the "forrest" began. We had a toast with Vilmart, Champagne Grand Cellier Brut, "Selection Narisawa" Premier Cru. It was a special cuvee, made especially for Narisawa (2 barrels/ year). 70% PN, and 30% Ch. Very elegant.
The first course already and completely blew my mind. The dish was named "Essence of Forest".
I thought this was a mousse at first. It was actually bread dough including kinome herb and slowly heated to rise. Once the dough was almost overflowing from the glass cup, it was time to bake.
It was baked in a hot stone pot at the table and served with a "moss" butter (coated with black olive dust and sprayed with parsley chlorophyl, along with two other kinds of bread.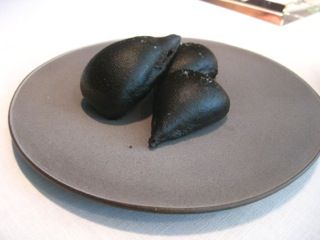 Ayu fish and onion fritter in charcoal crust. They were followed by "Spring garden" with asparagus and butter sautéed oyster...super plump and sweet.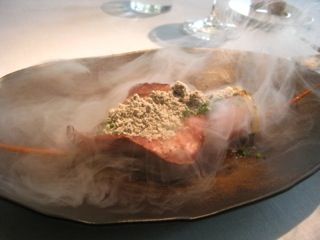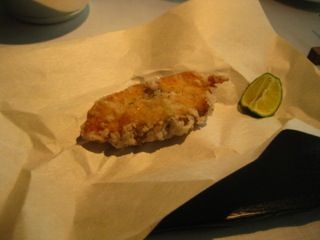 Charcoal-grilled squid with red bell pepper "ash" sauce, flash-frozen in liquid nitrogen. The cold powdered "ash" starts to marry with the other sauce on the bottom and it created such a beautifully mysterious effect. Fried blowfish ("fugu") from Hagi, Yamaguchi...very Japanese-style dish.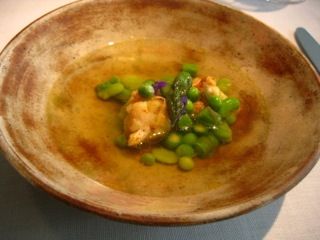 "Luxury Essence 2007" Lobster in a broth, which was infused with Chinese jinhua ham and pork shoulder for 6 hours. Ama-dai snapper from Hagi, Yamaguchi, with butterbur stalk sauce.
"Charcoal 2009" Hida Beef. One of the best beef dishes I had in my life. It was served with Junmai Daiginjo sake granita.
Salty dog and kudzu-mochi dessert with sake-kasu sauce.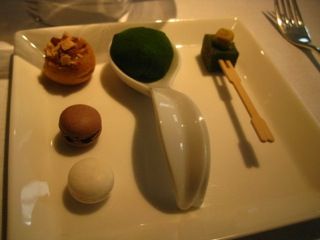 Last dessert selection.
Wine selection was superb, too.
With my limited English vocabulary, all I can say is that the entire 3.5-hour meal was shockingly amazing. I think while the expression of "taste with five senses" has been overly used lately, this meal was what this expression is truly worth or even beyond. Every dish, every bite, and every moment was real joy and wonderful surprise. I want to repeat this experience over and over if I could!