(Monday, June 3)
From Iga via Sugi Gohei farm in Osaka, we arrived in Kyoto safely.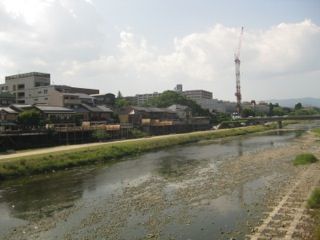 After dropping off stuff at the hotel, we visited
Kochosai Kosuga
shop to meet Kosuga-san. It's a traditional Kyoto-style bamboo craft producer for 5 generations. He showed us beautiful products...I wanted everything!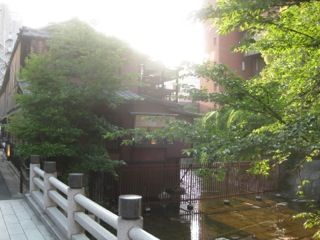 The first night in Kyoto in this trip was my regular spot, which is an old house-turned-restaurant by Takasegawa Canal. The chef and my friend, Matsumoto-san, gave us a wonderful hospitality again.
I don't remember how many courses we had...we enjoyed seasonal Kyoto-style dishes. Fried ayu fish was especially nice.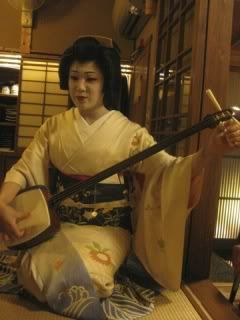 It turned out to be a fun party night. One of his long-time patrons invited shamisen player and geisha. We had a toast with Champagne and their performance started.
Such a fun time with traditional entertainment.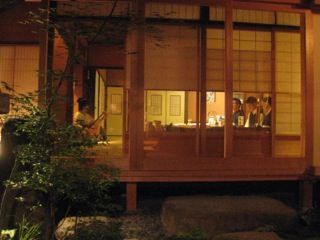 The night didn't end at the restaurant. Afterwards, we went out with the performers to a bar in Gion.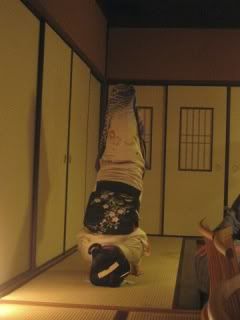 We had a private party there! What a crazy night...we partied until 2 am.