(Tuesday, June 4)
We started our day at
Murayama Zosu
, which is a traditional rice vinegar maker since early 18th century. Their vinegar, "Chidori-su", is used by a number of top level Kyoto restaurants including Micheline 3-star Kikunoi Honten.
As soon as we got to their building, we could smell their vinegar!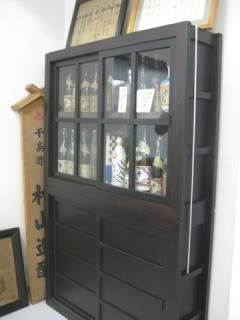 The president, Murayama-san, kindly hosted our visit during his busy schedule. He gave us a presentation about their vinegar making.
Then, he gave us a tour of the production area. I got to taste their vinegar in different stages of production. I learned so much in this visit and had a great time. Murayama-san even let me climb up the ladder to see the fermenting vinegar in a traditional barrel.
Now I see why Chidori-su vinegar tastes so special!