Hot curry in the hot summer!
Before the summer ends, I want to eat as much okra as I can. Tonight, I made a curry dish with okra. The
soup & stew donabe ("Miso-shiru Nabe")
is a perfect tool to cook this big flavor summer curry. It's my whimsical recipe and very simple.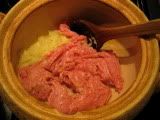 The onion is sauteed with the olive oil and butter over medium-heat. Ground kurobuta pork is added, and sauteed until cooked through. Then, curry powder, cumin seeds, and cayenne are added and sauteed more.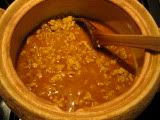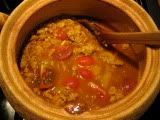 Chicken stock, ketchup, salt and pepper are added. Once boiling starts, immediately reduce to simmer, add the cherry tomatoes, and simmer with the lid on for about 10 minutes. Add the okra and simmer for another 5 minutes.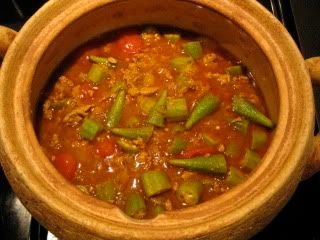 This donabe
("Miso-shiru Nabe")
is made of the very thick porous clay, which is perfect for simmering even for a short time. Once it builds up the heat, it brings the heat to the core of each ingredient and integrate the flavors steadily. After turning off the heat, it continued to simmer the curry for a while.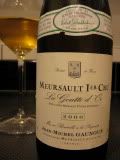 Perfect dinner!! I might want to make it again ext week. I paired the dish with
2000 Domaine Jean-Michel Gaunoux, Meursault, 1er Cru, "La Goutte d'Or"
. Meursault with curry? Yes, they go well together. This is a full-body white with the nice spice nuance. With the age (it's 9 years old), the round taste of the wine mellowed the palate after the spicy kick of the curry. It was a pretty difficult vintage, but this one was holding up quite well.
The curry was served with (another perfect) brown rice, cooked with the donabe rice cooker,
"Kamado-san"
. The recipe is posted on
toiro
's website
. So, please check it out!