Simple steamy donabe dinner courses on a weekday...
With
donabe steamer, "Mushi Nabe"
, everything is cooked and enjoyed right at the table.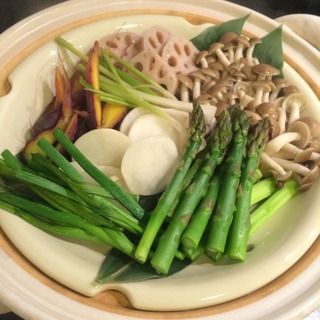 Started with simple steamed vegetables (you can find the basic recipe
here
)...colorful carrots, lotus root, kabu (Japanese turnip), shimeji mushrooms, asparagus, and green garlics. I served with simple mixture of
shio-koji
and olive oil. Really tasty!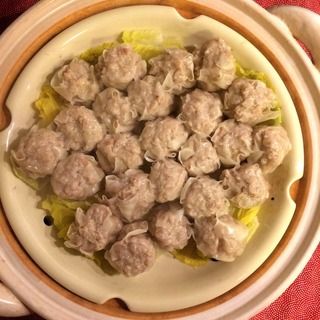 Then, I made pork & lotus root shumai. Instead of regular pork shumai, by adding coarsely minded lotus root, you can enjoy its nice crunchy texture with juicy pork.
You can find the recipe (for both standard pork shumai and pork & lotus root shumai variation) in
toiro kitchen's website
.
Happy doanbe life.