Best ingredients from Kaga!
(April 2015)
After a lot of walking in the mountain in the rain, we were so hungry.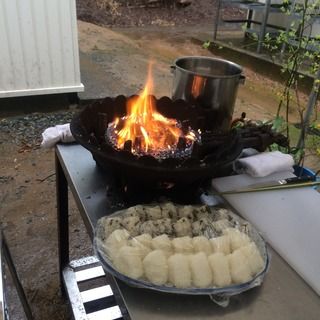 The head chef of our hotel was waiting for us at a park and getting ready for our lunch!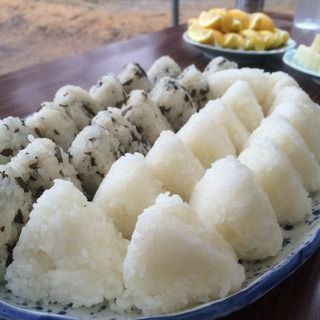 Young wild boar, hunted by a local hunter was going to be grilled and also to be served in a donabe miso hot pot. Onigiri (rice balls) looked so delicious, too.
The chef set up a tempura station and started making tempura with all different kinds of local mountain vegetables including the ones we just harvested.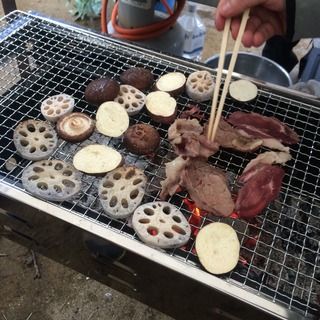 Our freshly-harvested wasabi was used, too. Lunch was simply so amazing! It was such a special experience. We were so thankful to the owners of the chefs of Beniya Mukayu, Nishiyama-san and Katsuragi-san, for organizing such a special tour and gourmet experiences!!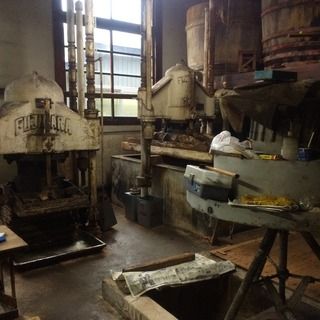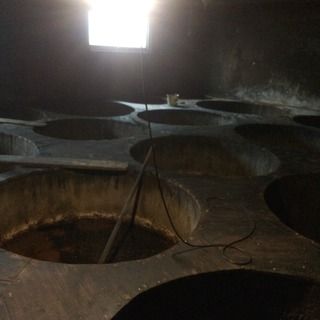 After lunch, we visited Yamanaka Shoyu, which is an artisan soy sauce brewery. The same family has been making soy sauce for over 100 years. The owner/ brewery master, Konishi-san, specially welcomed us and gave us a tour of the brewery.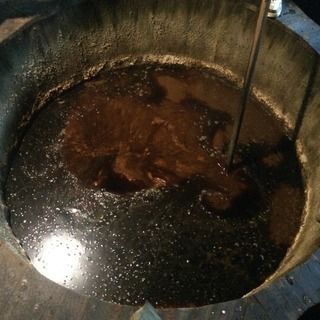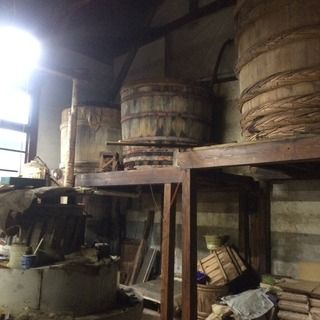 We climbed up to the aging room, and there were large barrels of aging soy sauce all over the space. I got to try stirring the moromi (mash) and learned it was such a hard work. It was another very special experience. Their soy sauce tastes really wonderful.