Obuse-do's special mont blanc, made to order
(Spring 2015)
In the afternoon, Ichimura-san took us to Obusedo's another restaurant/ cafe. It's an only non-traditional/ Japanese place, and they serve Italian food and European desserts there.
Their specialty is, of course, chestnuts desserts. Among them, their mont blanc is especially famous. It's made to order and the chestnuts cream contains only pureed chestnuts and a little amount of sugar. No cream or other things are added. So, you can really enjoy the natural flavor of the chestnuts. Inside is like a semifreddo, so it has the nice light texture. Each plate is made to order, and it tasted so special.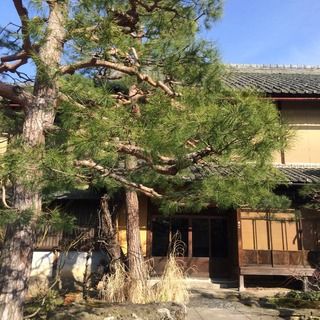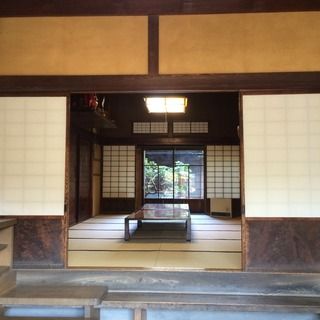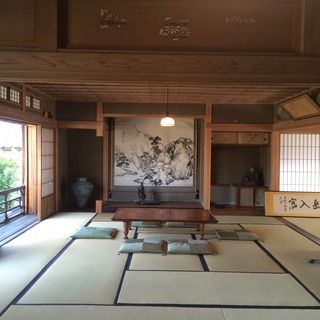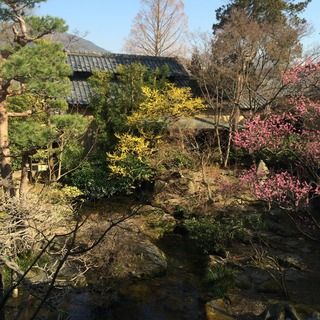 Then, Ichimura-san invited us to "Omo-ya", a historic private home where generations of his family lived. He also grew up in this house, but after his mother passed away several years ago, no one lives there anymore and only used as a private guest house. He lives in another house right behind Omo-ya.
At Omo-ya, we were treated to another chestnut dessert and tea! This time, very traditional Japanese style in their living room upstairs. The room as a hanging scroll of famous Hokusai Katsushika's original painting. Hokusai is a very famous artist of ukiyo-e art from Edo Period, and he spent his final years in Obuse. Ichimura-san's ancestors had personal relationship with Hokusai and as a result the family owns many original artworks of Hokusai.
So, Hokusai left so much influences in Obuse town itself, too. Ichimura-san drove us to Gansho-in, which is an old temple and famous for Hokusai's ceiling mural painting. No photography was allowed inside, so there is no photo, but the painting was so dynamic and breathtaking.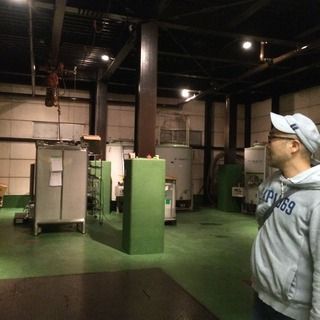 He also took us to his friend winery in Obuse. It's
Obuse Winery
, run by Soga family. They family has been making sake for almost 150 years. During World War Two, because of the shortage of the rice, they started making wine, and ever since they became a winery. They still make a small quantity of sake, too. Mr. Akihiko Soga currently runs the winery and gave us a tour. He has many years of winemaking experiences including in Bourgogne, France. He makes a wide variety of wines including single-vineyard kinds. Japanese wines are becoming more popular as their quality have been improving past years. Obuse Winery is one of the most promising wineries in Japan and I enjoyed the tasting, too.
It was already early evening, and we drove back to our hotel for some relaxation and got ready for special dinner!