Sakura shrimp and icefish donabe rice at Obuse-do
(March 2015)
After 3 nights in Tokyo, we took shinkansen (bullet train) to head to Nagano in the morning. From Nagano, we took a local train to Obuse town. It's a historic town, surrounded by nature.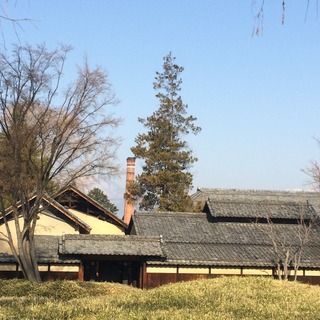 We were welcomed by Ichimura-san, the owner of
Obusedo
at Obuse Station, and he drove us to his property. In Obuse, chestnuts have been grown for over 600 years, and chestnut is one of the main industries in the town. Obusedo has been making chestnuts confectionary for over 100 years as a leading producer there.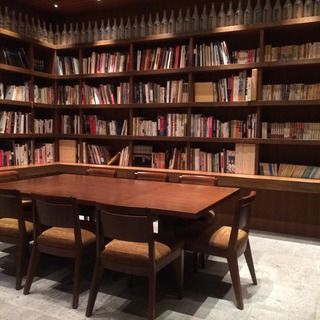 At Obusedo, they also run a small hotel, and that's where we were going to stay for one night. This is a beautiful lodging with both modern and traditional blended together. The buildings are made from structures from Edo and Meiji periods. They have only 12 rooms and the interior is elegant modern. They also have a library room, which is inside of a historic earthen wall storage house, build 300 years ago.
It was already lunchtime, and Ichimura-san guided us to one of their restaurants. They have a really cool open kitchen with kamado (traditional wood-fire stove).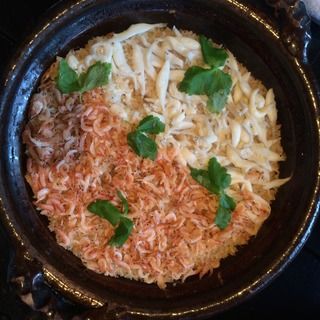 Lunch was such wonderful very local-style rustic treats with beautiful sake from there. The rice was made in Iga-yaki donabe, and it was mixed rice with sakura-ebi (shrimp) and shira-uo (icefish). Fantastic.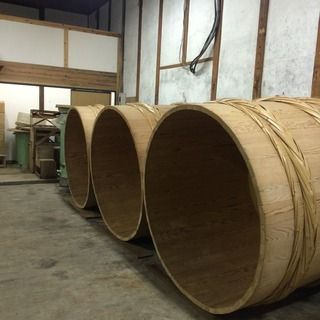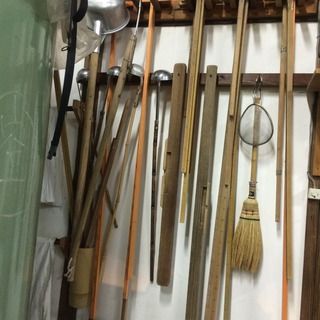 In the same property, along with Obuse-do, Ichimura-san also owns a sake brewery, Masuichi-Ichimura Sake Brewery. Just like Obuse-do, this sake brewery has been run by the same family for many generations. The brewery was established in 1755 during Edo Period. We had a private tour of the brewery and also tasting of their beautiful sake lineup.
Already so much fun in Obuse, and so much more to come.