Freshly harvested mountain wasabi plant
(April 2015)
The 2nd day in Kaga, Ishikawa Prefecture was full of exciting activities!
We started with wonderful breakfast including freshly cooked donabe rice.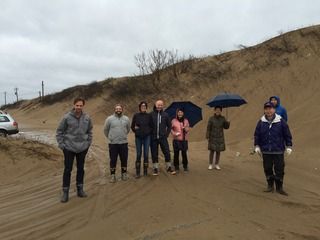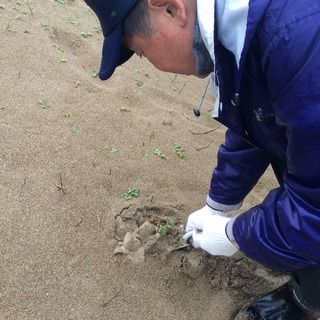 It was a rainy day, but we went on a special tour of foraging as scheduled. We drove to the beach side of Kaga (about 30-minute drive from our hotel) to meet Nishiyama-san and Katsuragi-san, who are both specialists of local plants and nature of Kaga. They gave us a foraging tour! We started from the beach to find many interesting plants, including hamabofu (beach silvertop), hair loom beach daikon, etc.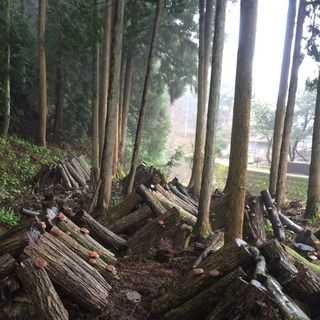 Then, we drove near mountain. We also harvested shiitake mushrooms and mountain wasabi.
We kept going up deep in the mountain, transferred to micro trucks to drive further up, then we walked way way up! We found so many mountain wasabi and so many other wild plants to forage.
We took a lot of foraged plants with us to have them cooked for lunch. Our ryokan's head chef was waiting for us at the foot of the mountain. He was getting ready for our lunch!